Last week, staff from the Georgia Budget and Policy Institute traveled to one of their favorite Georgia spots: Savannah. We did not go to squeeze in one final summer vacation; we spent time in Savannah to better understand the impact of public policy on daily lives.
Throughout the day, we met with community organizers, health care leaders, business owners and residents who shared their insights. Our staff put together these sessions with the help of local organizations in order to hear their ideas about what the state needs to do to leverage their communities' full potential.
We started the day in west Savannah with the participants of a workforce development program run by Step Up Savannah. These participants were hungry for solutions to improve economic mobility and support their families.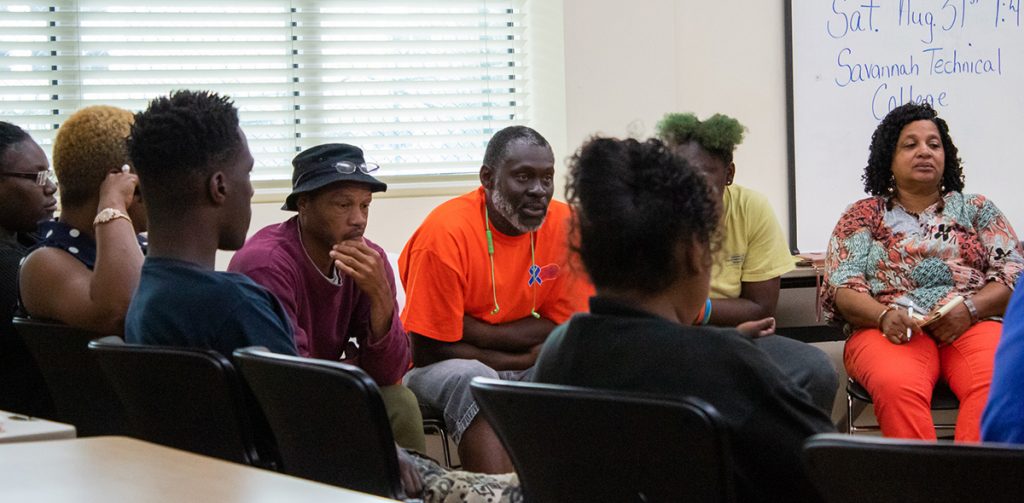 Their program teaches financial literacy and offers heating, ventilation and air conditioning (HVAC) and Occupational Safety and Health Administration (OSHA) certification, among other tools to help them thrive in the workforce, but they can only hope that there are jobs available to leverage their newfound skills after completing the program.
Many of the participants' peers work in tourism or hospitality or at the ports. Common themes emerge from their experiences: wage theft and a lack of year-round jobs can create economic instability, while low wages and high housing costs can make it difficult to make ends meet.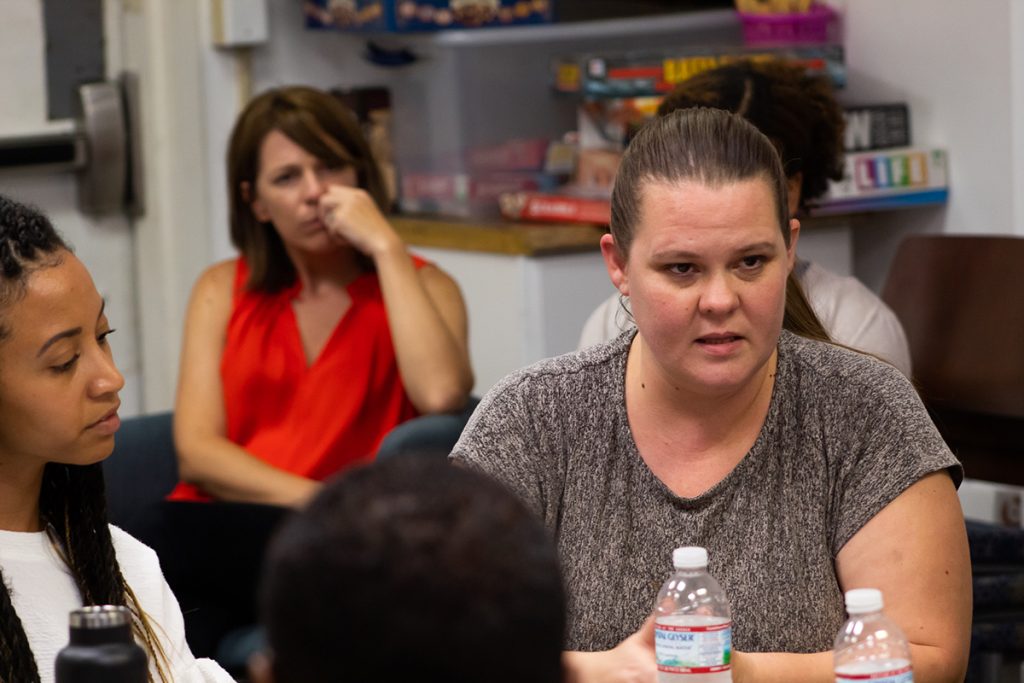 After our first engaging discussion, we spent time with organizers, business owners and community advocates from 9to5 Georgia. These civically-engaged women also hope to see higher wages, affordable housing options and programs to support youth.
Throughout the visit, attendees brought up child care access. In Savannah, as in much of the rest of the state, it can be difficult to find quality, affordable child care. Many families turn to neighborhood-based care, which may lose some funding in the coming years, further increasing instability.
While there, we saw that Savannah is a city with incredible strengths. However, low wages and lack of information came up on several occasions as barriers to accessing services, training and opportunities. These barriers can make it difficult to access critical services, and community members are ready for change. One gentleman offered a passionate plea: "Can we take more money to invest in the people, not just the buildings and the businesses?"
Nearly everyone we engaged—regardless of their income or position—was focused on providing better opportunities for future generations. Throughout the community conversations, one thing resonated loud and clear: the people of Savannah love their city and have explicit ideas on how to improve their communities. There are also organizations on the ground, such as 9to5 and Step Up Savannah, that seek to fill the gaps between opportunity and challenge. However, these communities need critical investments from the state to reach their full potential.
In the coming weeks, we will visit Houston County and Athens to continue these sessions. However, our work does not end when the sessions are over. We will use the stories we heard to inform our research and to better advocate for our People-Powered Prosperity campaign, a people-first agenda focused on four goals: Educated youth, skilled workers, thriving families and healthy communities.