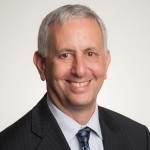 The 2014 Georgia General Assembly is mercifully over now, but its legacy of lost opportunity will haunt Georgia families for a long time to come. Politics repeatedly trumped sound policy decisions this legislative session, as the governor and other state leaders blew an opportunity to put Georgia on a better path.
Let me start my review of the 2014 legislative session by putting important context to the oft-repeated, but misleading claim that lawmakers approved a record $900 million increase over last year for public schools in the 2015 budget.
The $900 million figure lawmakers are touting is mostly required to pay for student population growth and maintaining teacher retirement benefits, not improving opportunities for students. (Speaking of teacher benefits, that brings up a whole different can of worms state leaders opened this year.)
I made the case on the eve of the just-ended legislative session Georgia lawmakers should use the state funding formula to distribute any new money to K-12 education in a fair way. This would help ensure a standard 180-day calendar for students and stop teacher furloughs. About $314 million is set aside in the next school year to do that, but it's still about $750 million short of what's called for in the formula. Schools throughout Georgia will continue to face larger class sizes, fewer teachers, less money for supplies, materials, transportation and professional development.  Most teachers will not get a base salary increase, either.
It's hard to pick which action by lawmakers this year was most self-defeating for the state, but the political grandstanding and over the top rhetoric in defiance of the federal health care law must be near the top of the list.
The state's failure to take advantage of a golden opportunity to provide health care coverage to more than 500,000 uninsured Georgians is not a badge of honor, despite the contention of Georgia's governor that it's one of his top accomplishments.
Lawmakers also tried to show their anti-federal government bona fides with a bill that proposed to stop state and local government workers from advising consumers about their health coverage options. Instead of developing policies to cover the 1.8 million Georgians without health insurance, members of the General Assembly put all of their energy into putting up barriers to coverage.
Perhaps the most pernicious proposal approved by lawmakers this year may seem fairly innocuous to Georgia voters this fall when they consider cementing it into the constitution. Make no mistake, the resolution that calls for Georgia to cap its income tax threatens permanent damage to the state by limiting the options of future lawmakers when they need to respond to a financial emergency.
These are the some of the most egregious mistakes of the 2014 Legislature, but not all of them. For instance, instead of devising ways to help the 644,000 households with families that struggle with hunger, lawmakers pushed to require drug tests of food stamp applicants, despite the likelihood courts will find that unconstitutional.
Georgia needs strategic thinking to set a clear path forward that provides its people with access to health care. It needs a plan to deliver a quality education system. Georgia needs to invest in the building blocks of economic prosperity, including things like an efficient transportation system.
The tragic legacy of Georgia's 2014 General Assembly won't be quickly erased. We can recover. But state leaders wasted opportunities and time this year.
Georgia families will live with the fallout from this year's political theater for a while.