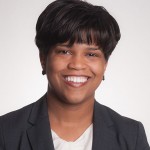 About one in five Georgians lives in poverty, making Georgia the sixth poorest state in the nation.  More than one in four Georgia children doesn't get enough food to eat. Our state's economy and our ability to compete globally could greatly improve if Georgia could reduce the extent of these problems.
The good news is that there are things the state can do to address the problem. Experts serving on Economic Mobility panels during the Georgia Budget and Policy Institute 2014 Policy Conference will shed light on ways to help families find paths out of poverty and reduce child hunger.
The Economic Mobility track of the conference kicks off with a morning panel of experts presenting solutions to move adults and families out of poverty. The discussion is themed, "What Works: Moving from Poverty to Independence."  People who attend this session will learn about holistic programs that are effective in removing barriers that make it hard for people to move out of poverty. You will hear how innovative programs educate low-income people, help them set and attain financial and professional goals and help them get jobs that pay enough to sustain a family.
The Economic Mobility Track continues in the afternoon with the panel discussion, "Spotlight on Solutions to Child Hunger in Georgia."  You can hear firsthand accounts from these experts assessing the extent of child hunger in the Georgia, as well as innovative practices and policies the state can adopt to help ensure that each child is well nourished.
Ending the pervasiveness of poverty and child hunger in Georgia should be top of mind for the state. Creating pathways out of poverty will allow Georgians who struggle financially to earn enough to support businesses and to pay taxes that support shared investments, like education and transportation. Ensuring children have enough food to eat every day allows them to concentrate on their studies and receive new information. By working towards this goal, Georgia can take a huge and essential step to building its future workforce.
Register now to reserve your seat for the Economic Mobility workshops and a full day of eye-opening conversation about what's possible for Georgia.