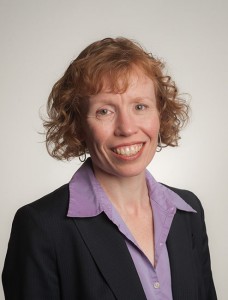 The $8.92 billion for Georgia's 180 public school districts in Gov. Nathan Deal's 2017 budget proposal represents a $415.9 million increase above the 2016 budget. The good news is the proposal reduces the austerity cut in state K-12 funding imposed on school districts by $300 million. The not as good news is that still leaves a cut of about $166 million in place for the 2017 fiscal year.
Meanwhile, school districts are still coping with a growing share of health care and transportation costs due to the state's shrinking investment in those areas. Combine that with the remaining austerity belt-tightening and many local school officials could find it hard to raise teacher salaries as the governor is urging.
GBPI's "Overview: 2017 Fiscal Year Budget for K-12 Education" report published today details how deep and ongoing austerity cuts in state funding dating back 2003 prompted districts to scale back core services. State budget cuts caused school districts to shrink the standard 180-day school calendar, furlough teachers, eliminate teaching positions, raise class sizes, cut academic programs, draw down reserves and use more local dollars to plug holes in their budgets to offset the cuts.
As state lawmakers reduced the austerity cut the past few years, district leaders began to restore these services. Most school systems returned to a 180-day calendar and many ended teacher furloughs. Some brought back a number of the nearly 9,000 teaching positions they eliminated between 2009 and 2014, which can help shrink class sizes. Yet challenges remain. About 40 districts, or more than 20 percent of the state's 180 districts, continue to furlough teachers this school year. These teachers still live with a pay cut. The $300 million restored to districts should allow them to address this. It may not be enough to raise teacher salaries for many.
The teacher-related expenses reflect only part of the squeeze local school districts face. School systems employ many workers not certified to teach, including bus drivers, maintenance staff, finance and administrative support staff. Providing health insurance for these employees through the State Health Benefit Plan was a cost shared by districts and the state for many years. Georgia reduced its contribution starting in 2009 and eliminated it altogether in 2012.
Meanwhile, the state requires districts to provide transportation to all special education students and to any others who live 1.5 miles or more from their assigned schools. Some school systems also bus students who live within 1.5 miles at local expense due to safety concerns, such as lack of sidewalks or students' age. State money covers only a small part of the mandated expense. In the 2014 school year, districts spent $749 million to bus students. Georgia contributed $126 million of that. The data used to determine how many buses the state will pay for is at least 15 years old for most districts and does not account for significant student enrollment growth.
The financial health of Georgia's public schools is better now than a few years ago when the state shortchanged its own funding formula to the tune of about $1 billion per year. But the state also shifted costs it once covered to local districts in recent years. That is left unaddressed, even with the 2017 austerity cut reduction.
These are the realities as the state waits until after the current legislative session consider big changes contemplated by 2015's Education Reform Commission. Good idea, before these shortcomings are cemented into place.