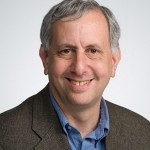 Posted by Alan Essig
Georgia's December revenue report, out this week, is both good news and bad.
The good news is that revenue grew by almost 10 percent in December. The bad news is that's not enough to avoid more damaging budget cuts, unless lawmakers commit to finding enough revenue to meet Georgia's pressing needs.
Even with December's strong showing, revenue growth for the first six months of this fiscal year was 4.9 percent, short of the 5.2 percent growth needed to fund the 2013 fiscal year state budget.
In order to rebuild the state's reserve funds, tax collections for the full fiscal year need to grow between 7 and 8 percent. As that level of growth is highly unlikely, the budget cuts for the current fiscal year that were asked for by the governor last summer will become a reality.
The governor's revenue estimate for the 2014 fiscal year, which begins July 1, will determine exactly how big the budget cuts must be for that year's budget. Revenues would need to grow at least 6 percent in that year alone to continue to rebuild the rainy day reserves and avoid budget cuts that are in addition to the 2014 reductions previously  announced by the governor. Unfortunately, the governor's preliminary revenue estimate predicts only 3.1 percent revenue growth next year (assuming the much-debated Hospital Provider Fee to support Medicaid is not renewed).
After six years of cuts to state services, it is time to fix the structural revenue problem facing the state. We cannot cut our way to prosperity.  Education, transportation, healthcare, public safety and the legal and regulatory bodies that help guide business and development are the key ingredients to the long-term economic health of Georgia. Over the past six years all of these key ingredients to economic growth have eroded. We can no longer afford to keep going backwards.