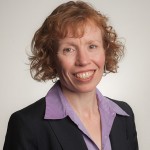 Georgia is underfunding public schools by $747 million in the 2015 fiscal year that starts July 1, continuing a pattern of ignoring its own funding formula to provide a quality education. The General Assembly underfunded public schools every year since 2002, as calculated by the state's Quality Basic Education formula. The cuts now total more than $8.3 billion since lawmakers began imposing them.
This means schools would receive an average of $439 more per student in the upcoming school year if the legislature provided the full amount of funding called for in the formula. That $439 adds up quickly. A class of 25 students would receive about $11,000 more and a school of 800 would get about $350,000 more.
The years of cuts dropped Georgia to 40th in the nation in funding per student when adjusted for regional cost differences. The cuts in education spending are ill-timed because the needs of Georgia's students are on the rise. Sixty-two percent of public school students in the state are from low-income families, the seventh highest proportion in the nation. To reach high levels of achievement now needed to be successful in college and the workplace, these students need extra support in the form of such things as longer school days and school years. Funding cuts make it almost impossible for schools and districts to provide these additional supports. In fact, many of Georgia's students are not receiving basic levels of service much less the additional support so many need. During the school year now winding down, students in 71 percent of districts were in school less than the standard180 days.
Some say using money effectively is more important than the amount spent to help students learn. They are right to a point —the ways money is spent matters a lot. But the amount we invest in our students matters as much. Georgia cannot cut its way to educational excellence. Our students cannot afford to fall further behind in a world that grows more competitive by the day.