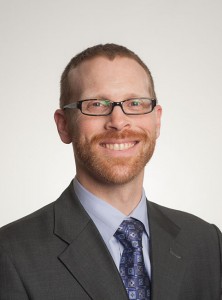 Georgia is burdened with a host of health challenges across the state, from an uninsured rate that ranks among the highest in the nation to its lack of health care providers. This figures to be exacerbated by a financial crisis at the rural hospital in Fort Oglethorpe this month. Many patients lack access to needed health services due to geographic and transportation obstacles, even when they do have health coverage. Many more Georgians suffer poor health status caused by environmental factors, unhealthy lifestyles and other issues.
People in Georgia's rural communities often fare the worst. Their needs are top of mind this week, with yesterday's marking of National Rural Health Day.
All but 50 of Georgia's 159 counties are designated rural by the state. These 109 counties are home to about 1.8 million Georgians, or 18 percent of the state's residents. Georgia's rural residents are more likely to be over 65 than residents of non-rural counties. Nearly one-quarter of Georgians under 65 call Georgia's rural counties home. Thanks in large part to greater Medicaid and Medicare coverage rates in rural communities, rural residents are about as likely as other Georgians to have health coverage, according to 2013 data, the most recent county-level numbers available.
Beyond health coverage, however, Georgia's rural residents and the health care systems that serve them face a variety of challenges. Georgia's rural counties are more likely to fall towards the bottom of national rankings, and very few rural counties score toward the top, according to the County Health Rankings compiled by the Robert Wood Johnson Foundation and the University of Wisconsin Population Health Institute.
Rural counties account for 45 of the bottom 50 counties in Georgia and just eight of the highest ranked 20 counties when overall health factors are measured, including health behaviors, clinical care, social and economic factors and physical environment. The story is similar when it comes to health outcomes, which include length of life and quality of life components. Just five of Georgia's 109 rural counties land in the top 20 of the state rankings, while rural counties account for 44 of the 50 with the worst health outcomes.
Fixing health care problems in rural communities is not easy. A governor-appointed commission offered recommendations earlier this year to tackle some of the challenges, a reflection of the growing awareness of the crisis in rural health care delivery.
A remote location can hurt a rural community's ability to attract doctors, nurses and other health professionals who prefer urban amenities. Transportation barriers make it harder for patients to access needed care. And many health factors elude the reach of the local health care system. These include environmental risk factors, poverty and individual behavior, often called the social determinants of health.
Improved policies both in and outside the health care sphere is needed to make progress in the some of the factors that are a drag on health outcomes. That's the conclusion of a recent report by the Kaiser Commission on Medicaid and the Uninsured and the Satcher Health Leadership Institute at the Morehouse School of Medicine. A so-called health-in-all-policies approach, for instance, seeks to account for non-health care policy initiatives. Other programs designed to boost early education and childhood development and access to nutritional foods also offer the positive side effect of helping people get healthier.
Just because social and economic factors influence a person's health doesn't mean the health system doesn't also play a critical role in the underlying social circumstances of people. Regionally-focused Medicaid models in both Colorado and Oregon indicate that community-level health care delivery connects people to other services, such as food, housing, and more, according to the Morehouse/Kaiser study.  That helps address underlying social and economic needs, while health outcomes improve. Health and medical homes can also better connect patients to community support services that help address their non-medical needs, but then ultimately improve a patient's health.
For years researchers made the connection between a person's health and social, economic and other determinants of health. Oddly enough, it appeared health care service delivery had less impact than the other factors. This was once counterintuitive, but this connection is now widely accepted.  Many people don't come in contact with the health care system until AFTER they fall ill. Policymakers should think more broadly about public policy tools that can improve health outcomes.
Georgia health care infrastructure is a vital player in any effort to fix the health care access problems that plague many rural communities. But the state also needs to make resources available in rural communities and take advantage of lessons we can learn from other states. The people of Georgia's rural communities face significant social and economic barriers to health. It's in everyone's interest to move some of those obstacles out of the way.