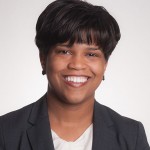 It's that time of year again. The school year is ending and Georgia children are leaving classrooms for summer break. For more than 1 million Georgia children who qualify for free- or reduced-price lunches, summer break also brings anxiety. Fewer than one in seven Georgia children who rely on subsidized school lunches receive free summer meals.
The Summer Food Service Program and the National School Lunch Program (Seamless Summer Option) are two federal programs that aim to feed hungry children by offering the school meals they miss when school is out. Only 13.6 percent of children in the state who received free- or reduced-price lunch during the 2012-2013 school year also got free summer meals in 2013, according to a report by the Food Research and Action Center.
The summer feeding programs depend on schools, local governments, faith-based organizations and other nonprofits to act as sponsors and use federal money to provide meals to eligible children. Logistics corporations help transport meals in states across the country and local hospitals, libraries and nonprofits sponsor summer food programs.
Without local partners, states like Georgia miss out on federal money and, more importantly, miss the opportunity to feed hungry children during the summer. Georgia missed out on more than $16.7 million in July 2013 alone, enough to feed more than 223,000 children. The state lost the opportunity that month to leverage more federal money for summer feeding programs than 46 other states. More local sponsors could help Georgia draw down more of this federal money.
The private sector also helps to fill the gap created by the public programs' limited capacity. The "Silence the Growl" campaign led by the United Way of Greater Atlanta is an example. The campaign's goal is to raise $40,000 to provide metro Atlanta children with 15,000 meals this summer. More information can be found here.
Georgia's children need these efforts to succeed. More than one in four Georgia children lacks sufficient access to food. Inadequate nutrition threatens lasting damage to children's intellectual capacity, social interaction and productivity.
Georgia's children are counting on people of goodwill across the state to help close the hunger gap by reaching more of them as they transition from a school lunch routine to an uncertain summer.