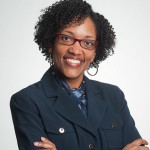 This September marks my third anniversary as part of the Georgia Budget and Policy Institute (GBPI) team. I'm spending much of the month scrambling to make the organization's 10th anniversary gala next month a big success. We still have tickets for sale and I hope you'll join us!
Why did I join GBPI three years ago? I enjoyed a long tenure at Georgia Family Connection Partnership that also brought together a group of hard working people determined to improve the lives of children and families across Georgia. I felt good about coming to work in a place that held the same values I hold dear when I go home at night.
My 12 years with the Georgia Family Connection Partnership gave me great perspective and knowledge about what works on the ground to improve conditions for families, how communities can collaborate and work together to accomplish their shared goals and how public policies affect and shape the environment in which families live. Organizations in the Family Connection network that work on the ground play a critical role providing services and supports for families in need. I also realized the need to work more deliberately on state-level public policy because it matters. It matters a lot.
Georgia's decisions about investing in schools, health care, child care and other services can help create opportunity and prosperity for people, or hold them back.
About the time these thoughts were percolating in my head, GBPI's Executive Director Alan Essig asked me to join the team as deputy director. He wanted me to help shape the organization's policy and research agenda, to lead the team of analysts and help guide the strategic direction of GBPI to best influence policies that create economic opportunity for families. I wasn't looking for a job at the time, but I jumped at the chance! This was my opportunity to influence state policies in ways that can make a real difference in the lives of families across Georgia. I'm so glad I accepted Alan's invitation to join the GBPI team and excited to help celebrate its decennial anniversary.
Our theme for the year is "10 years of showing Georgia what's possible." That's a short way to say we connect the dots between budget policy and its impact on people, highlighting ways to improve education, health care and economic opportunity for Georgia's families. Our work is more critical today than ever. Georgia is still dealing with tremendous challenges, including unemployment, low wages and persistent poverty. Meanwhile, the state underfunds public education at the same time its low-skilled workforce poses a drag on its economy.
I work at GBPI because we believe it's possible for Georgia to become a state where every family can do well, make a decent living and send their children to quality public schools. I work at GBPI because we are committed to offering sound policy solutions, influencing the public debate and supporting the advocacy community to improve the policies that help Georgia's families.
I hope you will join us Oct. 2, 2014 as we celebrate our 10th anniversary at our Possibility Gala.
We will make time during the celebration to take stock of the good things we've accomplished so far. And we will set our sights on the future, determined to show Georgia much more is possible.