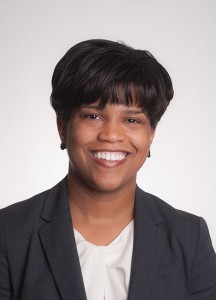 This week Georgia legislators in the House Health and Human Services Committee moved to rend the state's frayed safety net, narrowly approving a measure to cut lifetime eligibility for cash assistance 25 percent. If Senate Bill 389 passes, Georgia parents could only receive cash aid from the Temporary Assistance for Needy Families (TANF) program for 36 months in their lifetimes instead of the 48 months allowed now.
Shortened time limits, according to the dubious theory behind the bill, will inspire recipients to become self-sufficient sooner. In reality, limiting the reach of the TANF program undermines Georgia's goal to create financially independent families over the long-term.
Shorter time limits for TANF  eligibility means less opportunity to educate and train Georgia parents for better-paying jobs. Educating and training families strengthens their future financial footing and helps meet the state's needs for a skilled and educated workforce. Many states use TANF programs to meet these goals.
Only 2,400 parents receive this kind of cash assistance in Georgia and more than a third of them lack a high school diploma. Workers need at least a high school education to decrease the likelihood they'll need food and cash assistance. Some parents who receive cash assistance will need more than three years to gain skills they need to qualify for a job that provides self-sufficiency.  Provisions in SB 389 could undermine the state's ability to provide that training.
Families With Higher Education Less Likely to Qualify for Cash and Food Assistance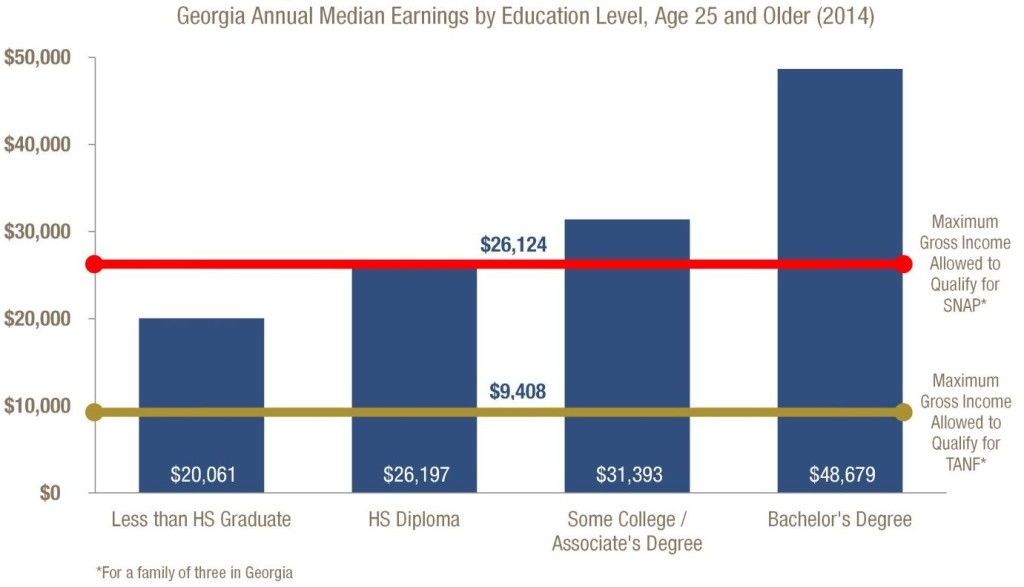 Georgia's official goal is to produce an estimated 250,000 additional graduates with a certificate, associate's degree, or bachelor's degree to meet its workforce needs by 2025. Focusing educational efforts on Georgians with poverty-level incomes makes progress on multiple fronts. Georgia gets closer to its college completion goals and, as Georgians secure in-demand skills, they are less likely to rely on public benefits.
Many Georgia policymakers want to create more financially stable families in our state, the seventh poorest in the nation. Tearing another hole in Georgia's safety net programs is not the way to achieve this goal.