As posted in the Atlanta Journal-Constitution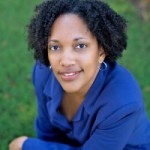 Posted by Taifa Smith Butler
Georgia's commitment to graduate 250,000 more college students by 2020 is a worthy goal — and a necessary one if the state wants to remain competitive in an economy that increasingly requires knowledgeable, highly skilled workers.
Ensuring that Georgians can afford to attend universities and technical colleges is a critical component of this effort. Financial hardship is the No. 1 reason students leave school before earning a degree or certificate.
Georgia's HOPE scholarships and grants offer a solution. But they must be invested in a way that yields the greatest return to college students and their future employers. That's not the case today.
Most HOPE benefits flow to students from upper-income families, rather than from those who can least afford a college education. Moreover, recent changes to HOPE make it more difficult to qualify for grants for Georgians attending technical colleges — the very people most in demand by employers.
Policymakers must mend HOPE's shortcomings to grow Georgia's economy by creating a highly skilled workforce that will attract new industry and jobs.
Based on projections that more than 60 percent of all jobs in Georgia will require a post-secondary degree by 2018, we are far from ready. Only 34 percent of Georgians have an associate's degree or higher, and with just 44 percent of college students completing a degree program within six years, the state will be hard pressed to meet its 2020 goal.
One important step the state can take to reverse these trends is to lower financial barriers to college for more Georgians by taking income into consideration when awarding HOPE grants and scholarships.
As things now stand, households in counties with the lowest median incomes receive the smallest share of HOPE benefits, even though they contribute a larger share of their income to the Lottery proceeds that fund HOPE.
The opposite is true for households with the highest incomes: They get the largest share of HOPE awards but spend a smaller share of their income on the Lottery, which, for all intents and purposes, is a voluntary tax.
This is both unfair and a bad investment decision by the state. It would make far more sense to focus limited HOPE resources on those students who otherwise cannot afford to attend a college or technical school. That would help the state's economy more than sending most of the grants and scholarships to students who are likely to be able to pay for a higher education through other means.
Georgia policymakers should also reverse their decision to raise the grade-point average that students must achieve to qualify for HOPE grants to technical colleges. The change has already stripped grants from 4,200 Georgians.
Again, this disproportionately hurts low- and moderate-income families who struggle to afford college. Seven of 10 students from counties with low-median incomes are more likely to attend less-expensive technical colleges than universities. These students have greater opportunities to meet business demands because of the technical skills they learn and their subsequent high rate of job placement. Making it more difficult for them to get HOPE grants is counterproductive.
A HOPE program that takes income into consideration, as well as increased HOPE investments in technical education, is a smart business decision. Without these reforms Georgia will be stuck with the status quo of low college graduation rates and will never grow its workforce to the level necessary to make the state an attractive place to do business in the 21st century.
Today's guest entry is by Taifa S. Butler, deputy director of the Georgia Budget and Policy Institute, a nonpartisan nonprofit providing research and analysis of the state budget and impact of policy decisions.
Related Materials:
Hope on a Tightrope:  Maximizing Lottery Funds to Yield the Best Education Returns
Hope for Whom? For Some it Doesn't Pay to Play the Georgia Lottery