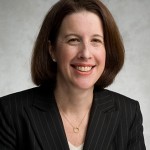 Posted by Clare S. Richie
The game of robbing Peter to pay Paul continues in Georgia. To keep one critical budget intact, the Department of Human Services (DHS) is proposing cuts to two other critical programs.
In the end, everybody loses.
DHS proposes to fill some gaps in the amended 2013 budget by shuffling around funds. It wants to take $9.2 million in federal funds from two other departments to avert a cut in services to victims of domestic violence and sexual assault. That means the Department of Public Health (DPH)and the Department of Behavioral Health & Developmental Disabilities (DBHDD) would each have to give up $4.6 million.
Both DBHDD's drug addiction treatment program and DPH's teen pregnancy reduction program already lost millions of federal dollars under the original 2013 budget.
The cuts forced the state to close all of DPH's 30 teen centers and layoff eight youth development coordinators. The program was left with only one-quarter of its funding when the budget year started in July, but now that funding is in jeopardy too.
Meanwhile, DBHDD's drug addiction treatment program has already lost $4.2 million in federal funds and the proposed $4.6 million cut will likely decimate addiction treatment programs that serve women with children, at a time when the council on corrections reforms are calling for more of such programs in the community.
The end result will be cuts to other important state services, including treatment for drug addicted mothers and teen pregnancy prevention. This shell game may balance the books today but it might just create bigger problems with higher price tags down the road.