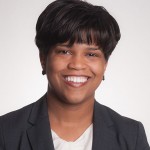 Next week in College Park, the Georgia Department of Early Care and Learning will conduct its last training sessions for new Summer Food Service Program sponsors. These sponsors prepare and deliver meals to low-income children during the summer when schools are closed and students lose access to free- or reduced-price lunches.  The state needs new sponsors and expanded service from existing sponsor organizations to help prevent child hunger during the summer.
The Summer Food Service Program uses federal money to reimburse schools, local governments, faith-based organizations and other nonprofits that provide free meals to eligible children during the summer months. According to the Food Research and Action Center, Georgia was one of five states that missed out on the most federal funding to feed children during the summer of 2012 due to a shortage of sponsors.  The state missed out on over $15 million that summer, enough to feed about 218,000 children.
More than 840,000 Georgia children received free- or reduced-price school lunches during the 2011-2012 school year.  These children live in households where budgets are so tight that paying for school lunches each day would require going without in other areas.  Yet only one in seven of these Georgia children received summer meals through government-sponsored summer nutrition programs in 2012.
Sponsors make it possible for more of Georgia's children to receive nutritious meals during the summer. They can prepare and serve meals themselves, buy food in bulk from vendors, or contract with food service management companies to prepare meals for their programs.  The meals can be served at schools, churches, camps, recreation centers and anywhere else where children gather.  Sponsors can also serve meals using mobile sites to reach children who lack transportation when school buses are not running.
Federal funding may also be used to leverage private foundation money to increase the quality of meals served to children or expand service. Last summer Quality Care for Children teamed up with Project Open Hand to serve healthy meals to Georgia children.
Without additional sponsors or expanded service, Georgia will continue to miss out on federal funding that is designed to feed low-income children. For each day that Georgia fails to feed an eligible child a lunch through the 2014 Summer Food Service Program, the state will miss out on at least $3.48. This money can adds up very quickly, possibly leaving Georgia once again without millions of dollars meant to feed hungry children.