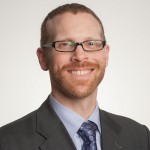 Georgia lawmakers introduced a bill Tuesday as a snow storm closed in on the state that carries the potential to make it less likely 500,000 uninsured people will get better access to health care in the future.
The bill, HB 990, would create a requirement that the state Legislature approve Medicaid expansion. Today the governor could effectively extend coverage to 500,000 uninsured Georgians with the stroke of a pen.
Expanding Medicaid eligibility is the most cost-effective way to extend health coverage to uninsured Georgians. It promises to boost Georgia's economy and create jobs by bringing billions of federal dollars to the state. Still, state leaders continue to thwart expansion.
At the same time, Georgia's leaders fail to offer any alternative solutions for a large group of Georgians who lack health coverage.
Georgia lawmakers waited three years after it might have been timely to say they want input into Medicaid expansion. Instead, the first indication comes at a time when the state is already giving up $250 million each month it delays expansion, a tremendous amount of federal assistance that would have started flowing in January.
A 2012 U.S. Supreme Court decision leaves it to states to decide to expand Medicaid, or not. Since then, Georgia's legislative leaders deferred the expansion decision to Gov. Nathan Deal and the leadership at the Department of Community Health. A new bill sponsored by top leadership in the Georgia House of Representatives would change that by requiring prior legislative approval before eligibility could be expanded.
The bill adds yet another hurdle to clear before the state can increase Georgians' access to health care. It also means legislators would own responsibility for finding an alternative to address access-to-care problems present throughout Georgia.
Georgia is home to more people without health coverage than almost any other state. Simply saying NO! to Medicaid expansion without naming an alternative is a disservice to people who could get coverage. If Georgia's legislative leadership decides to double down on the governor's stance against Medicaid expansion, they should be able to answer the question the governor has yet to address: what is Georgia going to do to increase access to health care for the hundreds of thousands of its people who are left out by the state's failure to act?