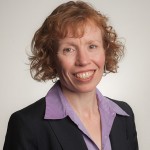 Georgia's public schools are not fully funded. The General Assembly provided $1 billion less to school districts than the state's own K-12 funding formula calculated they need to educate their students this year. A glance at the state's budget for the funding formula, also known as the Quality Basic Education (QBE) formula, makes that clear. Despite this, there is a misperception that public schools in Georgia are fully funded. What's behind this misperception? Confusion about the difference between fully funding the QBE formula and state funding related to enrollment growth.
Fully funding public schools means providing them with the total amount determined by the QBE formula. Districts would get an average of $633 more per student if the QBE formula were fully funded this year. This adds up fast. It means almost $16,000 more for a classroom of 25 students for example.
The General Assembly did allot more money to the QBE formula for the 2013-2014 school year than it did in the previous school year but that is because the number of students in our public schools grew. In other words, lawmakers funded enrollment growth. This minor increase did not begin to fill in the cut to the QBE, however. It only ensured that state funding per student would not fall even farther behind.
The QBE formula is complicated and can be hard to understand. What is easy to understand is that Georgia's schools don't have the resources needed to best serve students.