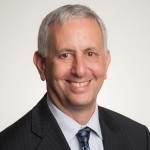 The Georgia Budget and Policy Institute's staff worked hard the past ten years to tell stories with numbers, showing Georgia what is possible. It is possible to improve our education system and lift Georgians out of poverty. It is within our reach to make health care accessible and affordable for all and create a state where all Georgians prosper.
To mark GBPI's 10th anniversary, my staff has put together our most ambitious annual conference yet to showcase ways Georgia could achieve vision of a state in which economic opportunity and well-being are widely shared among all.
Our daylong conference Wednesday January 8, 2014 will feature national policy innovators and local leaders. The presentations are sure to spur conversation and spark your imagination.
Please register now to join us at the Loudermilk Center for our program, "Innovate. Invest. Implement. Solutions to Move Georgia Forward."
This state is at a tipping point, with an opportunity to embrace dynamic policy innovations promising shape the next generation of Georgians. Speakers at our conference will make the case that it is time to seize the opportunity and invest in the implementation of solutions to overcome some of the state's biggest challenges.
I expect a packed house, so be sure to register early to assure a seat.
Several conference sponsorship packages are still available. Please contact Jennifer Owens at jowens@gbpi.org for details.
I look forward to seeing you in January!