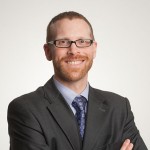 Adults in Georgia are more likely to go without health coverage than people in all but two other states, according to a new Gallup survey. Georgia's adult uninsured rate of 20.2 percent is worse than only Texas' 24 percent and Mississippi's 20.6 percent and clocks in nearly 7 points higher than the national average of 13.4 percent.
This poll comes on the heels of data that shows states that expand Medicaid experience substantial gains in health coverage, while non-expansion states see only modest recent gains. This new state-by-state data makes clear Georgia is falling further behind most other states in the area of health coverage.
Georgia's relatively strict eligibility rules for Medicaid is long associated with higher-than-average uninsured rates in Georgia. The continued refusal to expand eligibility now is pushing further toward the bottom of the health coverage rankings.
The Gallup findings use percentages, but it is easy to put those figures in perspective by counting real people. Georgia's adult uninsured rate of 20.2 percent translates to nearly 1.5 million Georgians age 18 and over now without health insurance. Moving the state to the national average of 13.4 percent would mean about 500,000 more Georgians would be covered.
Arkansas and Kentucky are two southern Medicaid-expansion states showing Georgia what's possible. Arkansas' uninsured rate dropped 10 percentage points and Kentucky's dropped 8.5 percentage points since 2013. Similar results in this state would extend health coverage to 600,000 to 700,000 otherwise uninsured Georgians.
Most people paying attention realized long ago expanding Medicaid eligibility will dramatically increase health coverage in Georgia. Gallup's new data makes it clearer than ever Georgia is wasting time and will continue to fall further behind its competitor states that have a better grasp of the opportunity Medicaid expansion holds.