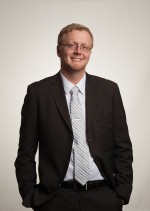 Like many Georgians I grew up in a family hanging on tightly to the middle rungs of the economic ladder. My father drove old cars until they literally fell apart on the road, and my mother clipped coupons religiously from the Sunday paper. My older sister and I slept under a mountain of blankets in the winter, for reasons I didn't understand at the time but in hindsight had something to do with the heating bill.
Georgia is home to countless families who go to work every day, pay their fair share but also struggle to get ahead and stay there. You might know them as your neighbors, the teachers in your kid's class, the server at your favorite restaurant or the new arrivals opening up a local shop.
Each year the Georgia Budget and Policy Institute tells their story through our "State of Working Georgia" report. We pull together the latest available data on jobs, wages, health care and the makeup of the labor force, with technical assistance from the nonpartisan Economic Policy Institute in Washington, D.C. This year's edition is available at https://gbpi.org/state-of-working-georgia-2014.
The report explores three key themes to show how Georgia workers are faring in today's fragile economy:
Georgia's economy fails to provide workers with consistent, quality employment. Georgia is home to fewer jobs than before the recession and the state's unemployment rate remains much higher than historic norms. A considerable number of Georgians are either stuck in a state of long-term unemployment or opted to drop out of the workforce entirely. People who do have jobs are often working fewer hours than before or are stuck at positions below their skill level.
Young people, black workers and people with fewer years of education face especially tough job prospects. The recession hit these groups' employment levels the hardest and they have struggled more than other groups to bounce back in the recovery.
Paychecks remain depressed, especially for low-wage workers, men, minorities and people who don't finish high school. Stagnant or declining wages are a well-documented national trend and Georgia is not immune. The typical Georgia worker earns less now than in 2007, as wages fell sharply in the recession and have grown slowly in the recovery. Falling wages are worsened by a decade-long decline in access to employer-funded health coverage.
The American ideal of upward mobility is based on an implicit promise that if you're willing to work hard there will be opportunities to get ahead. But a changing economy, two recessions in the past decade and a weak recovery have undermined that basic contract. Low-income Georgians face an unprecedented array of obstacles on their path toward the middle class, and families already in the middle are one crisis away from sliding backwards themselves.
Georgians deserve something better, a chance to climb the economic ladder as a reward for their work. State of Working Georgia is a tool for understanding how far we truly have to go toward that goal.