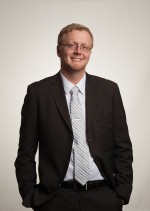 Georgia's economy is heading in the right direction but still faces an uphill climb to emerge from the wreckage of the Great Recession, as explained in our new Jobs Count fact sheet.
Georgia added more jobs than any state but California and Florida in March, according to the most recent estimates from the U.S. Bureau of Labor Statistics. This follows a weak February and some up and down months before that. Over the longer term, Georgia experienced the seventh-highest rate of job growth in the nation over the past 12 months, as well as the third-highest rate over the past six months.
These estimates are subject to change as new data become available. For example, the most recent government projections for February subtracted 200 jobs from the original estimate for what Georgia's economy added that month. But despite some possible changes, the trend is headed in the right direction.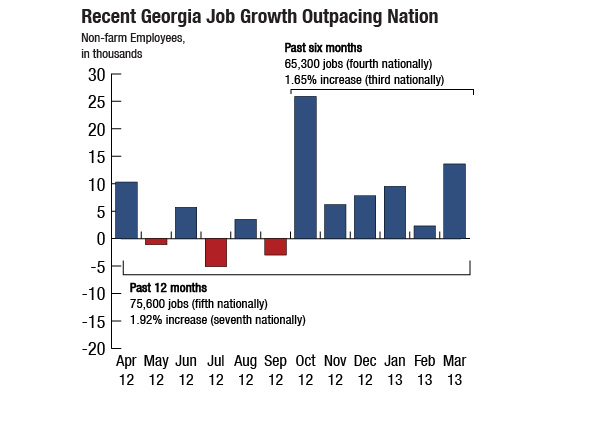 At the same time, Georgians shouldn't view this progress as meaning the state's economy is completely out of the woods. The Great Recession was the worst economic crisis in generations and the downturn is still a drag on Georgia's economy. The state has recovered only a little more than half of the jobs it lost during the crisis, and continued population growth means the state's economy must consistently create additional jobs to accommodate its new residents. Georgia now needs nearly 400,000 new jobs to return to its pre-recession employment levels, due to this added need.  
To fill that gap, the state's economy needs to create about 16,000 jobs every month for the next three years, assuming population growth continues at its current level. Even though Georgia's economy is improving, it still only added an estimated 6,300 jobs per month over the past year – less than half of what it will take to fill Georgia's jobs deficit.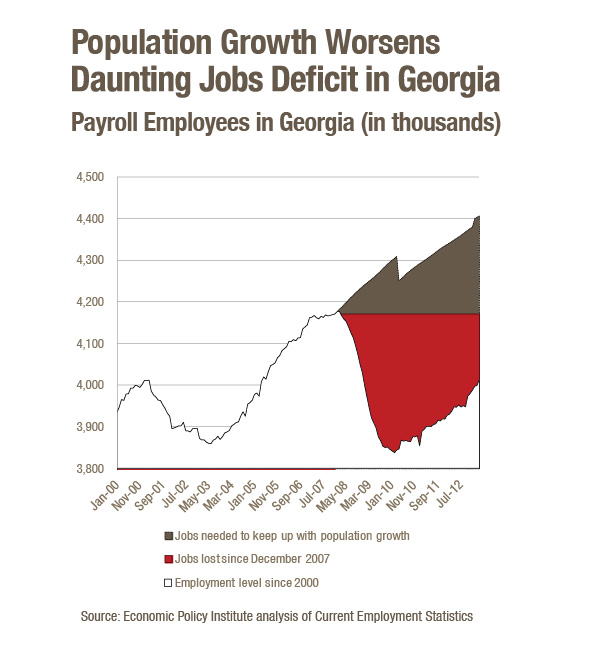 Working Georgians still have a long journey before the state reaches full recovery. As the state economy improves, lawmakers should avoid hampering Georgia's progress through actions that undermine economic growth, such as deep cuts to vital state investments and services including education, job training and health care.