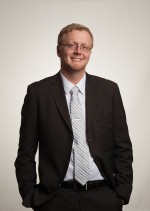 Although reasonable people can disagree about whether supporting private companies is a proper role for the state, a new economic development program called "Invest Georgia"  is an example of how the state policymaking process should work.  The program is designed to assist Georgia-based startup companies gain traction. It will become law if the governor signs HB 318, as expected.
Some quick background:  state policymakers have debated for years how Georgia can retain more of the companies that are hatched here, rather than watch them relocate to other states. Georgia has a very small pool of private venture capital, which is an important form of financing for many young businesses, especially ones with a technology focus. Because they struggle to find the financing they need to build their companies in Georgia, some entrepreneurs move to states with better access to venture capital, including California and New York. Georgia then loses out on the jobs and economic benefits these companies eventually create.
Until this year, it seemed that this out-migration might lead Georgia lawmakers to fall for a discredited solution called CAPCO, short for Certified Capital Companies, a highly complex business subsidy scheme found in a few other states. Slammed by experts as ineffective, CAPCOs essentially hand over tens of millions worth of taxpayer money to a few out-of-state companies for little to no benefit in return.
Georgia lawmakers actually approved CAPCO in 2002 but repealed it two years later before spending any money. The Legislature resurrected the idea in 2011 when lawmakers nearly passed a $125 million giveaway on the last day of that session. Later in 2011, the Georgia Budget and Policy Institute (GBPI) published "CAPCO: A Bad Investment for Georgia," which presents a comprehensive case against the proposal and offers alternative ideas for lawmakers to consider. The CAPCO proposal briefly reappeared in 2012 but was soundly rejected by lawmakers.
Invest Georgia takes up many of the recommendations from GBPI's CAPCO report. In contrast to the CAPCO program, it would guarantee the state the same financial return as private venture capitalists receive — original principal plus 80 percent of profits — whereas CAPCO hands over taxpayer money with few strings attached. Invest Georgia also includes measures to ensure proper oversight and accountability, such as an annual report on how many jobs the venture capital investments create.
The program would also be funded through the annual appropriations process, rather than with state tax credits, which is positive. Because tax breaks often remain on the books for many years without review, they're an inefficient way to fund state initiatives. Putting Invest Georgia in the state budget means it would compete each year with other state priorities, including education and healthcare, rather than receive guaranteed money regardless of track record. This year, lawmakers chose not to fund the new initiative, likely because Georgia simply doesn't have the money to spare. With state leaders struggling find funding for even basic needs such as schools and transportation, programs like Invest Georgia should be funded only once higher-priority goals are met. Putting the program in the budget allows lawmakers to make that choice. Hiding it away in the tax code would not.
Invest Georgia rejects the flawed CAPCO model Georgia flirted with in the past, creates a more carefully designed structure modeled on respected practices from other states and includes some important safeguards for taxpayers. Time will tell if it works. Its primary authors,  including state Rep. Allen Peake, R-Macon and Lt. Gov. Casey Cagle, deserve credit for their approach. Thoughtfully designed public programs based on the best available evidence should always be applauded.