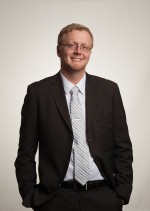 Georgia would gain nearly $100 million in state and local tax revenue each year if Congress allows undocumented immigrants now living in the United States to work here legally, according to a new report from the Institute on Taxation and Economic Policy (ITEP). Comprehensive immigration reform is under debate in Washington and passing a forward-looking bill would give a sorely needed boost to Georgia's sagging state treasury after years of cuts to schools, health care and other vital services.
An estimated 186,000 undocumented families call Georgia home and, contrary to popular belief, they already pay a significant share of state and local taxes. They contribute an estimated $360 million to Georgia's state and local governments each year, amounting to 6.4 percent of their annual income. Allowing these workers and families to come out of the shadows would bring their contribution more in line with other Georgians, whose average state and local tax bill is roughly 7 percent of their yearly income.
Most of the tax payments from undocumented immigrants are sales and excise taxes on everyday goods and services, such as clothing, gasoline and utilities. Non-citizens also pay the same property taxes that other Georgians do, either directly on their homes or indirectly as renters (since most landlords pass their taxes on to tenants). Additionally, at least half of undocumented immigrants nationwide are paying income taxes despite their lack of legal status.
If Congress passes a bill that allows undocumented immigrants already living in Georgia to work here legally, their state and local tax contribution will rise by an estimated $96.7 million per year. As the author of the new report put it, "With legalization, both wages and tax compliance will go up, resulting in substantial new revenue for states, especially from the income tax."
Those new funds could provide an annual boost to Georgia lawmakers interested in reversing some of the bone-deep budget cuts of recent years, such as those to K-12 education. Georgia's finances are still battered from the Great Recession and deep cuts to education, health care, public safety and other vital services have weakened Georgia's economy and quality of life.  Positive changes in immigration policy from our representatives in Washington could create a financial boon in Georgia and allow us to take a step in the other direction.