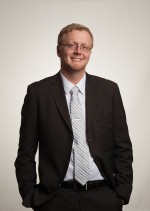 Georgia continues to face serious economic challenges more than four years since the start of the national recovery, despite some gradual movement in the right direction. Companies are adding new jobs and unemployment is declining these days, but relatively modest growth is leaving many workers and families behind. Georgia continues to wrestle with the fallout of the Great Recession, the worst economic crisis in generations.
These overall trends are briefly explained in our new policy brief, "Georgia Still Climbing Out of Deep Economic Hole." The report is a short update to the Georgia Budget and Policy Institute's annual State of Working Georgia briefing, released each fall. The new brief uses the most recent data available to describe three important trends about Georgia's current economy:
Modest job growth – Georgia's job growth is about average compared to other states and the national average, and its unemployment rate remains among the highest nationwide—ranking 39th in March 2014.
Huge "jobs deficit" – Companies in Georgia still employ fewer workers than they did at the start of the recession and are not adding jobs fast enough to meet the needs of a growing state. Georgia's economy has recovered only 72 percent of the jobs it lost during the recession as of March 2014, the most recent month of available jobs data. And the state needs an estimated 279,100 additional jobs on top of those it has yet to recover from the downturn, in order to accommodate new people entering the workforce.
Persistent "long-term" unemployment – Today's economy is more perilous for Georgians unemployed for more than about six months, who face several additional obstacles to landing gainful employment. More than four in 10 Georgia workers were unemployed long-term in 2013, more than twice as many as before the recession.
With the economy still shaking off the sluggishness of the Great Recession, policymakers should be doubling-down on helping workers reach and remain in the middle class. However, empowering workers and families to succeed does not appear to be a top priority of Georgia's current leaders.
Several GBPI blogs from the last two months highlight the disconnect between the well-being of Georgia's families and the state's public policies. Whether it's underfunding universities, refusing to expand Medicaid or working to keep poor people poor, Georgia lawmakers often make a difficult economy worse.
A better alternative would be to meet the challenges of today's economy head-on by investing in what works:  stronger schools, world-class roads and hospitals and an adequate safety net to quickly get working families back on their feet. Businesses and professionals are drawn to states that maintain an educated workforce and high quality of life. And workers contribute more to the economy when they and their families have the skills and resources they need to improve their lives.
Embracing that reality and boosting our collective investment in the skills of Georgians, their communities and their families is Georgia's best bet for a more prosperous economy in the future.