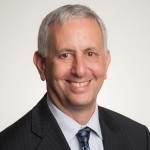 Georgia just took the wraps off a new fiscal year July 1, which means a new twelve-month budget calendar for all state spending on education, health care and other essential services. Today the Georgia Budget and Policy Institute is releasing its "Georgia Budget Primer 2014." It is the latest edition of our annual budget guide and it takes a condensed look at the 434-page tome: "The Governor's Budget Report Fiscal Year 2014."
I think we've got something for everyone in our latest edition. For the political novice we offer the classic textbook illustration showing how a budget bill becomes a law. For the political insider we show through analysis and graphic illustration how years of state budget cuts are inflicting real harm on everyday Georgians, as well as moving the state as a whole away from goals set by its leaders.
In other words, we do the math for you.
I think you'll find it to be a valuable resource to understand the story of the numbers and also how budget decisions made under the Gold Dome in Atlanta over the winter reverberate for people in every Georgia community throughout the year.
Now, if you'll indulge me, I would like to publicly tip my hat to my staff for the good work they put into this publication since early May, when Gov. Nathan Deal signed the 2014 state budget into law.
Our analysts are known as subject experts around the state and the solid reports in their respective sections show those reputations are well-deserved. Our policy analysts are: Melissa Johnson, human services; Claire Suggs, education; Timothy Sweeney, health care and Wesley Tharpe, tax and economic policy.
This month the state launched its $19.9 billion spending plan for the 2014 fiscal year. Our analysis makes a strong case that the 2014 budget is not a blueprint for a more prosperous Georgia.
Please share a link to the online "Georgia Budget Primer 2014" with friends, family and acquaintances who have a stake in Georgia's future. The wider distribution this gets, the better informed the public policy debate will be in Georgia.