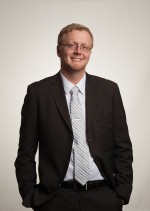 Over the past few years, sharply declining state revenues led to deep cuts in vital investments like education and transportation. Georgia cut nearly $2 billion worth of essential services since 2009 and the governor's budget for the fiscal year that begins July 1 includes additional cuts for many state agencies. Lawmakers looking for ways to reverse these trends without hurting the state's economy or families will want to read a new report from GPBI that provides a range of revenue-raising options to choose from.
Public spending on education, transportation and health care is crucial to build a strong economy that creates jobs. Cutting public investment to the bone, on the other hand, undermines these goals. Fewer teachers in Georgia's classrooms, roads and bridges that continue to crumble and an underfunded health care system all worsen the state's business environment and make Georgia a less attractive place to live, work or start a family.
Turning things around will require an update to Georgia's outdated tax system, which is not structurally designed to collect the revenue that Georgia needs today and in the future. The new report describes 20 of the most viable and responsible options for getting back on track. Some were proposed by the Special Council on Tax Reform and Fairness for Georgians in 2010. Others are borrowed from successful policies in other states.
Without additional sources of revenue, Georgia's economy will continue to underperform and its quality of life will continue to decline. Revenue levels are unlikely to recover through natural growth anytime soon because the economy is changing and the state's outdated tax code is unsuited to match it.
It doesn't have to be this way. Increasing revenue and promoting investments in Georgia's future would lay the foundation for a modern economy that provides good jobs, broadly shared growth and a higher quality of life. There are reasonable ways for lawmakers to do so.