(View the presentation slides included in the breakout workshops)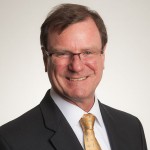 About 200 people gathered Wednesday for our 2014 Policy Conference to join a daylong conversation about solutions that move Georgia Forward.
Crowded breakout panel discussions in the morning led into Atlanta Mayor Kasim Reed's forward-looking keynote speech, which won the applause and laughter of a packed ballroom more than a few times.
In response to a question, he affirmed his support for the expansion of Medicaid in Georgia, explaining hundreds of thousands of Georgians could get access to health care and the state would benefit from an economic boost.
The afternoon featured another round of popular workshops and closed with a preview of the 2014 legislative sessions in the main ballroom.
"Many of our guests were blown away by the depth and breadth of the conference," said Eliot Robinson, GBPI's new board chairman. "From the start to close, the event was a smashing success worthy of the kick off to GBPI's 10th anniversary year."
About 30 experts from across the country served as panelists and speakers to explain ways Georgia can tackle some of its big challenges. The conference theme was "Innovate. Invest. Implement. Solutions that move Georgia forward."
To explore that theme, the conference featured eight panel discussions to examine Georgia's challenges in education, health care and economic mobility. Speakers at a morning session in the main ballroom detailed ways proposed state tax shift legislation poses a threat to Georgians.
In his first public remarks since his inaugural speech earlier in the week, Atlanta's two-term mayor made a case for the role state and local government investment can play in quality-of-life improvements. He also recounted some of his accomplishments at City Hall the past four years. Those include returning the city to solid financial footing, as well as opening community centers around the city to invest in Atlanta's youth.
He noted that his long history with GBPI and Executive Director Alan Essig played a part in motivating him to squeeze the conference into his schedule during his busy inaugural week. The two got to know each other during the mayor's 11 years of service in the Georgia Legislature, which overlaps with time Essig worked for the state on Georgia's budget.
"One of the reasons I wanted to be here is because I value the work of Alan and his entire team, even knowing that I had an inaugural address to give on Monday," the mayor said to open his speech. "Because you all are very important to me and very important to the City of Atlanta."