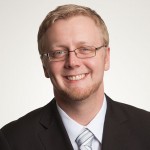 Over the last few months I've found myself tipping a little extra at my favorite local restaurants and dishing out some extra courtesy when I buy from my favorite neighborhood shops. It's not because I'm any nicer than the next person or that I recently came into newfound wealth. It's because since this summer I've been learning more about how Georgia's low-wage workers are struggling to get ahead. And it's because I've been researching how the simple policy solution of raising Georgia's minimum wage could help thousands of these workers and their families reach the middle class, while also strengthening Georgia's economy for the future.
Today we share the findings of that research through the new Georgia Budget and Policy Institute report "Better Pay for Honest Work." It shows what happens if Georgia lawmakers gradually increase the state's minimum wage to $10.10 an hour from 2016 to 2018. The analysis finds such a policy change:
Gives a raise to nearly one million Georgia workers. An estimated 910,000 Georgia workers, or nearly 23 percent of the state's workforce, would earn larger paychecks.
Bolsters parents and children. About 28 percent of all workers who profit from the higher minimum wage are parents. And about one in five Georgia children lives in a household that would benefit from the higher minimum wage.
Helps older, educated and full-time workers, not just part-time teenagers as detractors suggest. An estimated 92 percent of Georgia workers who would benefit from a $10.10 minimum wage are older than 20 and close to half completed at least some college. About 62 percent work at least 35 hours per week, and another 29 percent work between 20 and 35 hours per week.
Builds a stronger and more equitable foundation for the state's economy. Raising Georgia's wage floor over three years puts about $1.3 billion in new wages into the hands of workers. Their projected subsequent spending boosts Georgia's overall economy as measured by Gross Domestic Product by an estimated $812 million and creates about 2,900 jobs over three years.
Put simply, a higher minimum wage is not just a way to boost the paychecks of a few Georgia teenagers working part-time jobs, as naysayers suggest. It is a practical solution to pull hardworking Georgia families out of poverty and give them a clearer path to the middle class. It is a strategy to transform low-wage workers into better employees and customers, strengthening Georgia businesses in the process. And it's a proven, effective tool to ensure all Georgians reap the benefits of a strong and growing economy over time. These reasons help explain why 57 percent of Georgians voiced support for raising the state's minimum wage in a recent poll.
Read the full report that details who benefits from a higher minimum wage in Georgia, and why minimum wage detractors are often off base.
And in the meantime, show some extra love to the low-wage workers in your community. They're the servers at your favorite restaurant. The cashiers selling products they can't afford. The home health aides helping elder and disabled Georgians live with dignity. They're our neighbors doing the basic frontline work that makes the economy and society function. It's past time they get a raise.