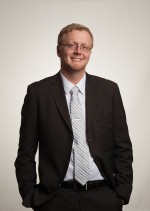 As published in the Atlanta Journal-Constitution on March 24, 2015
The bill lawmakers are pushing to answer Gov. Nathan Deal's call for more money to fix Georgia's roads and bridges made a sharp turn in the wrong direction last week.
State senators put their stamp on a version their House colleagues passed by including a $442 million raid on the Georgia's general fund beginning in July and for years to come. The general fund is the account the state uses to pay for education, health care and public safety. Pulling money out of those priorities is no way to pay for repairs to Georgia's long-neglected transportation system.
The reality is Georgia needs to find a way to pay for transportation and the other things at the same time.
First, let's all agree that it is pound-foolish for Georgia to continue to fail to maintain its roads and bridges, much less add new projects to unsnarl congestion. The governor made the case in his January State of the State speech for spending at least $1 billion more a year on transportation maintenance. "If we should choose not to maintain and improve our infrastructure, economic development would stall, companies would be unable to conduct their business efficiently, commuters would waste more time and gas sitting in traffic, and no one would be satisfied," he said.
Legislators came to Atlanta this year with a charge to find at least $1 billion a year in new money to repair Georgia's gridlocked transportation system. House leaders introduced House Bill 170 in January as a vehicle to reach that goal.
The bill's first draft proposed to shift existing public revenue around, rather than raise new money. Cities and counties stood to lose about $500 million in lost tax revenue now used to pay for local needs.
House members removed the local tax shift and cleared a plan this month that raises about $800 million in new state revenues, mostly through slightly higher gas taxes. The House-passed plan was a solid baseline to pay for transportation in a responsible way, though it wasn't perfect. It anticipated redirecting a penny sales tax on gas to take $168 million from the general fund with no plans to replace the money
Supporters of the Senate version of HB 170 claim they can raise money for roads and bridges and still avoid slashing education, health care and public safety budgets because the state treasury will naturally grow as the economy improves. But most new revenue from year-over-year growth is consumed by existing obligations.
As lawmakers debate ways to pay for transportation, they are also crafting an overall budget for next year that doesn't yet include anticipated new transportation revenue. The overall budget plan anticipates $921 million in revenue growth, but about half is consumed by obligations the state has no choice but to pay for. Examples include enrollment growth expenses in K-12 schools, health and pension contributions for state teachers and rising Medicaid and PeachCare costs.
Assuming an extra $450 million a year will materialize out of thin air is not a realistic solution.
The budget squeeze threatened by the Senate plan creates as many problems as it claims to solve. It proposes to transfer money from services critical to families and could undermine any economic benefit gained from fixing transportation. World-class schools, adequately-funded health services and safe communities are just as important to the state's economic health. If Georgia can't afford those things, companies and young professionals will look elsewhere. No matter how good the roads are.
Granted, the transportation plan House members came up with isn't ideal either. It raises less than the $1 billion the governor cited in his January speech. Untangling Georgia's notorious congestion problem with new roads lanes and transit is estimated to cost at least twice that.
Georgia lawmakers are navigating the difficult topic of ways to raise more money for transportation. It's a subject not many will want to revisit any time soon, given the political difficulty of raising revenues. That's why it's important they seize this window of opportunity without a raid on the general fund.
Lawmakers can start repairing the latest transportation plan by raising the gas tax a small amount, as House members proposed. The new cost to Georgians is modest and tourists pay their fair share for wear and tear on Georgia roads. Under the House transportation plan, driving 18,000 miles a year on Georgia roads would cost $50 more per year for a car that gets 25 miles per gallon. That's a reasonable price to pay to drive on repaved highways and reinforced bridges.
Time is running short for senators and House members to iron out a realistic plan before their scheduled early April adjournment. It needs to be done without harming schools and other top state priorities in the process. Anything less falls short of what Georgia taxpayers deserve and vote