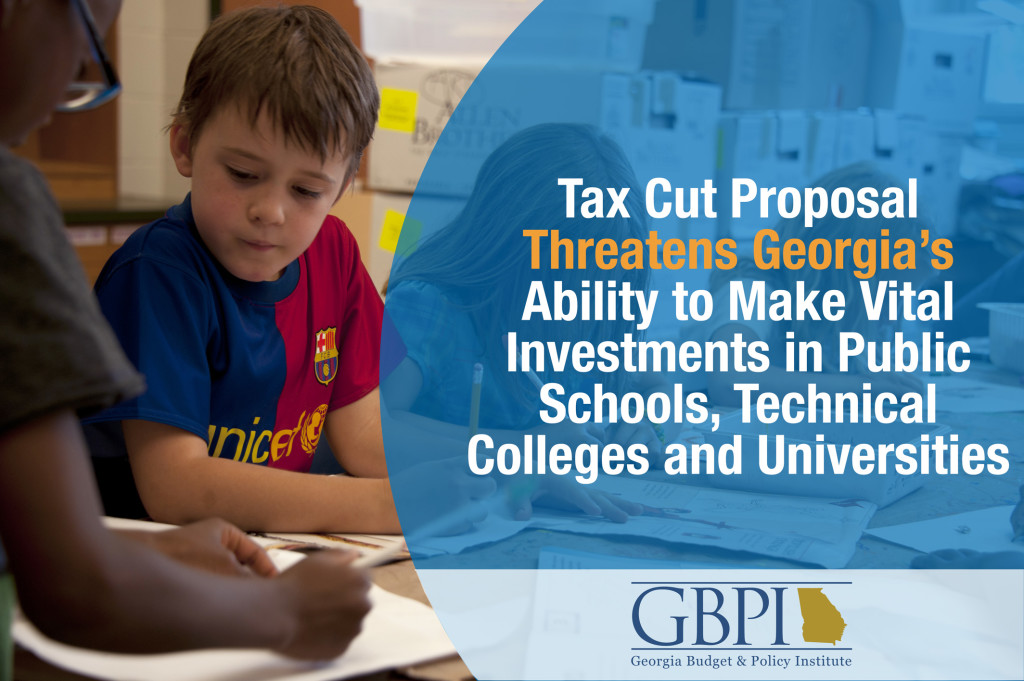 Twin income tax cut proposals that promise a big tax break for wealthy Georgians and little for everyone else are careening toward legislative approval this month. If enacted, House Bill 238 and Senate Resolution 756 will stymie Georgia's investment in quality public schools, hospitals, services for children and seniors, and more for years to come.
Get the Facts
This proposed tax cut package would deliver the biggest benefit to the wealthiest of Georgians, while threatening funding for our schools, communities and more.
Get Engaged
The proposed tax cut package could drain hundreds of millions of dollars annually from Georgia's treasury, threatening vital state investment in public schools, universities and more. It hands a big tax break to a small sliver of wealthy Georgians while providing only a few extra dollars a month to hardworking middle class families. All members of the Georgia General Assembly can vote to decide if these proposals advance.
Download key message points. These tax cut proposals raise a range of concerns for a diverse cross-section of Georgians from individuals, to families, schools, businesses, social and community service providers and local governments. Download messaging guide.
Stay informed. Follow GBPI on Twitter, like us on Facebook or sign up for our newsletter.
Be a messenger. Use these graphics on social media to help spread the word and the facts behind these proposals.
Infographics
Click to download full resolution version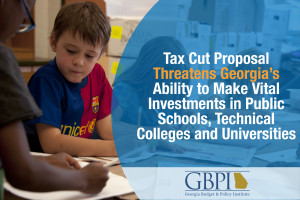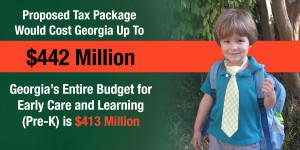 Charts
Click to download full resolution version