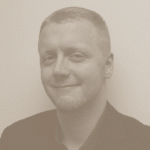 Posted by Wesley Tharpe
With the national economy continuing to sputter, states are wondering how best to attract new investment and create jobs. Governor Deal repeatedly states the goal of making Georgia the #1 place in the country – even the world – to do business, and state leaders emphasize lower taxes and slimmer government as the keys to doing so. But as a new set of rankings from CNBC illustrates, that strategy may be missing some vital factors.
Georgia performs well—landing as the 9th best state in the country to do business according to the CNBC list; what's interesting, however, is how Georgia ranks within the ten different categories used to generate the overall measure.  Georgia fares especially well on workforce (due to the state's respected QuickStart program) and infrastructure (because of the Savannah port, Atlanta airport, and statewide network of roads). CNBC also lists Georgia in the top 15 for "costs of doing business," which includes taxes and utility costs, and "business friendliness," which includes regulatory and legal systems.
Where does Georgia fall behind? Why aren't we #1?
It comes down to education (ranked 34th) and quality of life (ranked 36th) according to CNBC. Business leaders view these as essential characteristics of where to invest because companies can't thrive in places where workers are undereducated or where it's unattractive to raise a family.
Listening to state leaders though, it'd be easy to believe the opposite. This past legislative session, for example, tax breaks for manufacturers and large regional projects were held out as the most important strategy for reviving economic growth. Yet, at the same time, legislators continuously short changed other areas essential to Georgia's economy, like education and transportation.Taxes are certainly an important piece of the puzzle, but they aren't the whole thing. Believing otherwise is like saying you'd buy a car without seats or air conditioning just because it was fast.
For evidence, look no further than two of Georgia's regional competitors. Both Virginia (3rd) and North Carolina (4th) out rank Georgia (9th) according to CNBC's list:  Georgia's leaders have often expressed concern that we're losing our competitive edge to these states, but when it comes to lower taxes, we blow them both out of the water. In Virginia, state government collected $2150 per resident in taxes in 2011 (34th highest), while in North Carolina it was $2320 per person (27th highest). In Georgia—only $1630 per capita, a smaller amount than any other state.
No one believes Georgia should suddenly become a high tax state, but sufficient state revenue is essential to laying the foundation for economic growth and jobs.  For example, if Georgia set its tax policies to be similar to Virginia's, it could potentially raise several billion dollars per yer to invest in critical needs, while still being highly competitive on tax policy.
When Governor Deal and other state leaders say they want Georgia to be the #1 place to do business, they're absolutely right—that should be everyone's goal. But reaching that goal through a race to the bottom on taxes is a misguided strategy. Truly accomplishing that feat will require a balanced approach that includes revenue increases, rather than relying only on spending cuts. Heightened investment in education, infrastructure, and quality of life, even if it means a little more flexibility on taxes, is crucial to getting Georgia on track to reaching its goal of being the #1 place to do business.