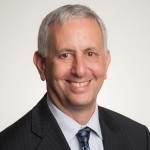 With all the talk about pay raises being included in the 2015 state budget, state employees and teachers are already counting the extra money.  Unfortunately for many teachers and state employees the celebration is premature.
To be sure, the governor's proposal does include money for salary adjustments for state employees, Board of Regents staff and K-12. But the increase is probably not enough for every state employee and teacher to receive even a token pay raise.
State employees and teachers have gone without base salary cost-of-living increases for five years. Inflation was more than 9 percent during that time, while state employees and teachers were hit with hikes in health insurance premiums of about 10 percent from 2010 to 2012 and about 7.5 percent in 2013.
The proposed 2015 budget includes the equivalent of a one percent salary increase for employees in the executive, judicial and legislative branches, as well as the Board of Regents.  This money is for merit-based increases for high performing employees, for salary adjustments needed to attract new employees with critical job skills or to retain successful performers in jobs critical to the agency's mission.
The money is not for across-the-board salary increases for all employees. Each state agency will define "merit" and set spending standards for recruitment and retention efforts.
This implies some state employees could receive a base salary increase of greater than 1 percent, some may receive a 1 percent increase and many will not get any increase. The decisions will be made by the individual state agencies.
Money is also included for salary adjustments for specific job classifications within the departments of Agriculture, Banking and Finance, Corrections, Juvenile Justice, and Law to retain employees in vital health and safety occupations.
Will K-12 teachers receive a base salary cost-of-living increase? The answer is complicated. Although money is included in the proposed 2015 budget for seniority-based teacher step increases, there is no dedicated source for base salary cost-of-living increases. The governor included $314 million in the Department of Education's 2015 budget to offset a portion of the $1 billion austerity cut and provide local school districts the flexibility to reduce or eliminate furlough days, increase instructional days, or provide salary increases to teachers.
Since more than 70 percent of school districts have cut the school calendar and 80 percent are furloughing teachers, it is likely that the great majority of the money will be used to assure a full academic calendar, rather than for local salary supplements.
Salary increases for those state employees and teachers lucky enough to get them will be relatively modest. Many deserving state employees and teachers will toil another year without any increase at all.