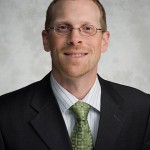 Posted by Timothy Sweeney
A spokesperson for the Governor claimed this weekend that the price tag for expanding Medicaid under the Affordable Care Act would equal 25 percent of what the state currently spends in total.  That claim is flat out false.  Our legislators should ignore this bad math and move forward with the expansion, which is a great deal for Georgia.
The Governor estimates that Georgia would spend $4.5 billion over ten years to expand Medicaid.  That would represent only a 1.9 percent increase in total state spending. This figure is far from the 25 percent the governor's office claimed over the weekend.  It's important to note that the federal government will cover 100 percent of the costs in the expansion over the first three years, and no less than 90 percent after that.
Furthermore, the Governor's $4.5 billion estimate is likely inflated.  The independent, highly regarded Urban Institute estimated Georgia's costs for the expansion would be $714 million over six years.  Although the Governor's estimate looks at a longer period of time and includes some cost factors that the Urban Institute's estimate doesn't include, that doesn't explain why it is more than six times bigger than that of the Urban Institute.
It would help to see the Governor's methodology – but so far he hasn't released it.  He should.  Then we could be sure that the estimate takes into account other ways that the state would gain revenue and save money as a result of the law.  For example, the state expects to raise $750 million in new revenue from the insurance premium tax (which is collected on Medicaid plans) over this 10-year stretch, yet the figure is not reflected in the $4.5 billion cost estimate often cited by state officials. In addition, if Georgia expands Medicaid, the state could spend less money providing health care in emergency rooms and health clinics to people without insurance.
Of course expanding health coverage to more than 500,000 low-income adults and nearly 100,000 Georgian children has many important benefits.  It will make our state healthier and give our families more economic security.  It also will bring economic gains as billions in new federal funds to hospitals, doctors, and other health providers give our struggling economy a boost.
Statements exaggerating the cost of the Affordable Care Act's Medicaid expansion should not dissuade the state from moving forward to implement the expansion. The Medicaid expansion is the right choice for Georgia.