Ashe, Hinton offer perspective gained from decades of service to Georgia
ATLANTA (January 7, 2013) – Kathy Ashe and Russell Hinton join the board of directors of the Georgia Budget and Policy Institute (GBPI) this month, bringing a wealth of knowledge and experience to the organization.
Ashe is a longtime Atlanta legislator and Hinton headed Georgia's Office of the State Auditor for more than a decade before retiring last year. They served the people of Georgia for six decades combined.
 "Kathy and Russell are fantastic additions to our board and we are lucky to have them," said Alan Essig, executive director of the nonprofit research organization. "Georgia lawmakers will face very tough spending choices in 2013. Our policy recommendations will be strengthened by the guidance these two subject experts will give us."
About Kathy Ashe: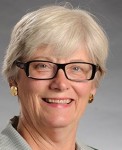 Ashe was elected to the Georgia House of Representatives in 1991. She was re-elected to represent her Midtown Atlanta district nine consecutive terms before leaving the legislature at the end of 2012.
While in the legislature Ashe served in key leadership positions, focusing on education and fiscal policies.
Ashe is a former educator, an active community leader, a mother, and a volunteer.
She taught in the Marietta and Cobb County public schools from 1969 to 1977. Ashe sits on the boards of a variety of community service organizations, including the Southeast Region of the Anti-Defamation League and Sheltering Arms. She is also a member of the Mayoral Service Board, Junior League of Atlanta Advisory Board, Georgia Justice Project Advisory Board and The Georgia Tech Research Institute External Advisory Council and the Atlanta Speech School Board of Visitors.
Ashe graduated from Agnes Scott College and holds a master's in teaching from Emory University.
About Russell Hinton:
Hin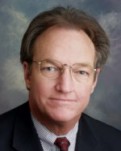 ton served as Georgia's State Auditor from 1999 to 2012.
He joined the State of Georgia Department of Audits and Accounts in 1974 and worked in a variety of positions with increasing responsibilities, leading to his appointment as State Auditor.  He performed financial audits of state agencies, universities and local education agencies. Hinton served as Director of the Professional Practice Division immediately prior to his appointment as State Auditor.
Hinton received the American Institute of CPA's 2010 Outstanding CPA in Government – State Level award.  The National Association of State Auditors honored Hinton in 2012 with the William R. Snodgrass Distinguished Leadership Award.
Hinton graduated from the University of Georgia.
# # #
About the Georgia Budget and Policy Institute
GBPI is the state's leading independent, nonpartisan nonprofit engaged in research and education about the fiscal and economic health of the state of Georgia. GBPI provides reliable, timely analysis of Georgia's budget and tax policies, promotes greater state government fiscal accountability, improved services and an enhanced quality of life for all Georgians.
Media Contact:
John McCosh
jmccosh@gbpi.org
404.420.1324 ext. 109