Tracking Our Priorities in Georgia Legislature
Steps for a Georgia Bill to Become Georgia Law

Where Are We In the Legislative Session?
As of August 8, 2023 (this page's last update), we have just completed the 2023 Legislative Session. This session has ended with several bills passed and policy priorities addressed. To learn more about the bills that passed and failed, as well as the key policy areas focused on this year, check out our Sine Die blog and 2023 policy priorities page.
This tracker was last updated on August 8, 2023 at 9:30am.
This tracker was last updated March 30, 2023 at 9:00am.
Promote State Government Transparency
Without data and state adherence to established statutes and rules for sharing information related to government activities, Georgians cannot hold elected officials accountable for their actions and decisions, and the ability of our state's people to meaningfully participate in the legislative process is compromised.
Fund State Government Equitably and Responsibly
Analyze state budget proposals to ensure the result is fair and sufficiently appropriates funding for critical services and programs like health and education.
Advance fiscally responsible tax reform proposals that strengthen state revenue, protect existing revenue streams and support working families.

House Bill 79/Senate Bill 118
Create a state-level Earned Income Tax Credit that is fully refundable and matches the federal version at a 20 percent value (also support refundable tax credits as a whole, including creating a state Child Tax Credit and increasing the current Child and Dependent Tax Credit from 30% to 100% of the federal level and making it fully refundable).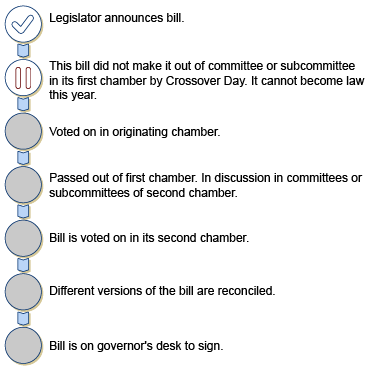 House Bill 413
Authorizes $100 million in new tax credits to finance an expensive tax credit program that operates through state-sponsored quasi-venture capital funds, seeking to replicate a failed multi-level lending scheme that has been discontinued in multiple states after failing to produce promised jobs or revenues and serving as a magnet for waste, fraud and abuse.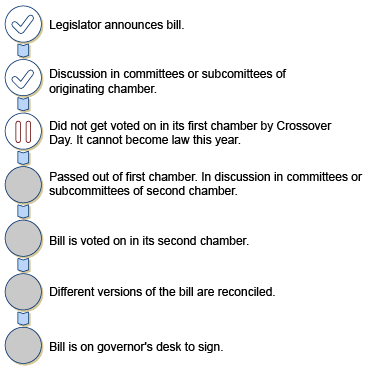 House Bill 489
Reform film tax credit (caps total annual credits at $190 million and eliminates transferability).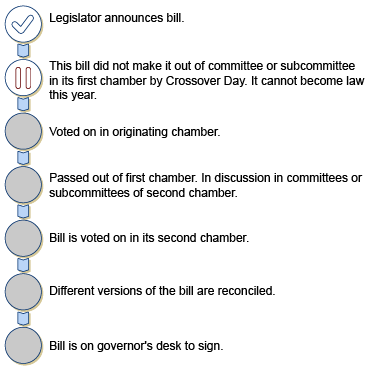 House Bill 581
Weakens transparency into the state's tax code by adding new limits to the discretion of legislators to request economic analyses on existing and proposed tax breaks. HB 581 maintains a cap of 10 economic analyses per year but restricts these evaluations to front-load measures with a pending sunset within two years. Making this policy change, while unnecessarily capping the number of annual evaluations at 10 per year, would limit the effectiveness of this process and likely restrict lawmakers from evaluating measures without a sunset, which include some of the state's largest tax expenditures.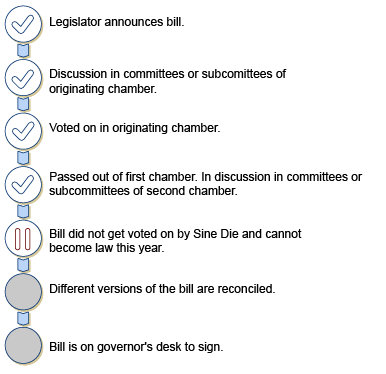 Senate Bill 56
Formerly HB 454, in an improvement from last session's HB 1437, this bill reverses a regressive policy change that would have eliminated the state's standard deduction. However, the legislation weakens the triggers required to authorize future reductions to the state's income tax rate by shortening the look-back period for state revenue collections from five to three years. Lawmakers can improve this legislation by substituting a proposed credit for taxpayers who itemize with an Earned Income Tax Credit, or Georgia Work Credit, to prioritize families with lower incomes, rather than adding to the multitude of tax benefits already available to those with higher incomes. This bill also includes the digital downloads tax that was formerly in HB 170.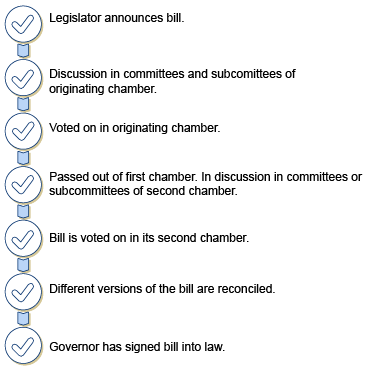 Ensure a Foundation for Families' Economic Security
Enact policies like paid family medical leave and protect Georgia's safety net programs from budget cuts and legislative proposals that threaten an equitable economic recovery.

House Bill 129
Expand TANF eligibility criteria to pregnant women.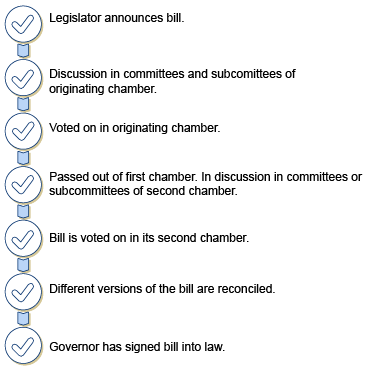 House Bill 565
Increases the TANF time limit from 48 months to 60 months and increases the savings and assets limits.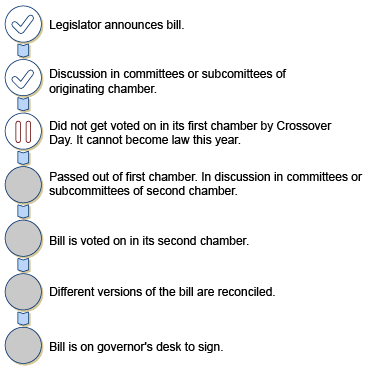 Build Healthy Communities
Increase access to affordable health care by removing the 5-year waiting period, fully expanding Medicaid, improving transitions to other forms of coverage, addressing behavioral health staffing shortages and establishing accountability and community-led decision-making for opioid settlement funding.

House Bill 37
Avoids funding cuts or policy shifts that would be detrimental to Medicaid unwinding.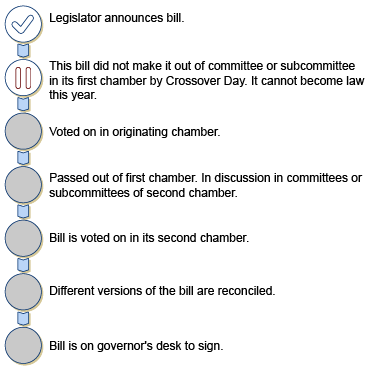 House Bill 38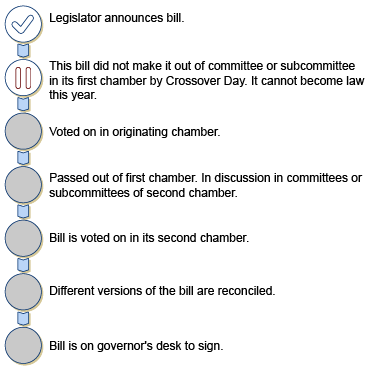 House Bill 62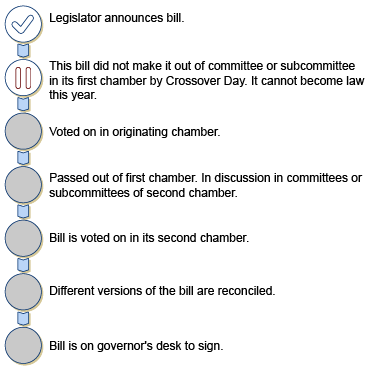 Ensure Equitable Education
Creating and funding an Opportunity Weight to provide additional money to educate students living in poverty, shining a light on efforts to divert state dollars away from public schools and increasing state investment in pupil transportation through formula increases.

House Bill 101
Increases the existing tax-credit voucher cap. School vouchers like these take public money from public schools and gives them to private schools.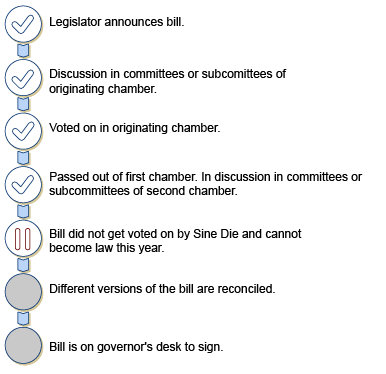 House Bill 249
Expands the eligibility criteria for a completion grant so that students who finish at least 70% of a four-year degree program or 45% of a two-year degree program can qualify to receive need-based financial aid.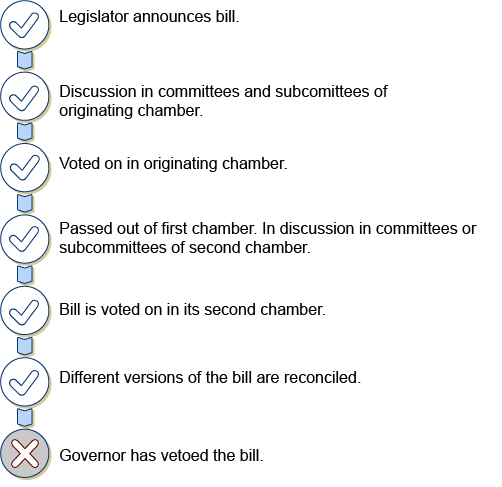 House Bill 335
Allows Public School Employees' Retirement System (PSERS) members to elect to transfer to Teachers Retirement System (TRS) of Georgia.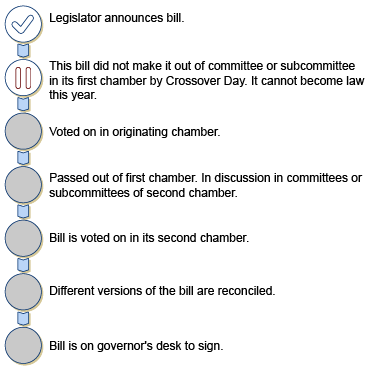 House Bill 380
Legalizes sports betting through a change in statute that would make sports betting a lottery game, with all revenues dedicated toward higher education and pre-k. This legislation would tax income generated from online sports betting at 25 percent. HB 380 also makes a needed adjustment to the state's lottery reserves, requiring 10 percent of excess reserves (over 50 percent of average program costs) to be allocated for education purposes and programs annually.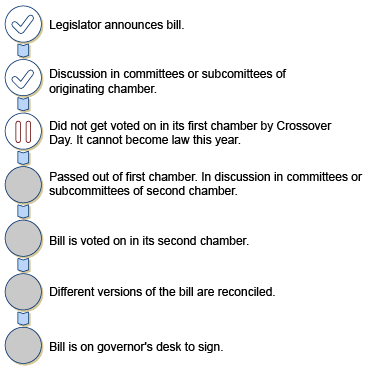 Senate Bill 172
Enabling legislation for SR 140, which would legalize sports betting through a constitutional amendment and sets tax at rates of 20 and 25 percent.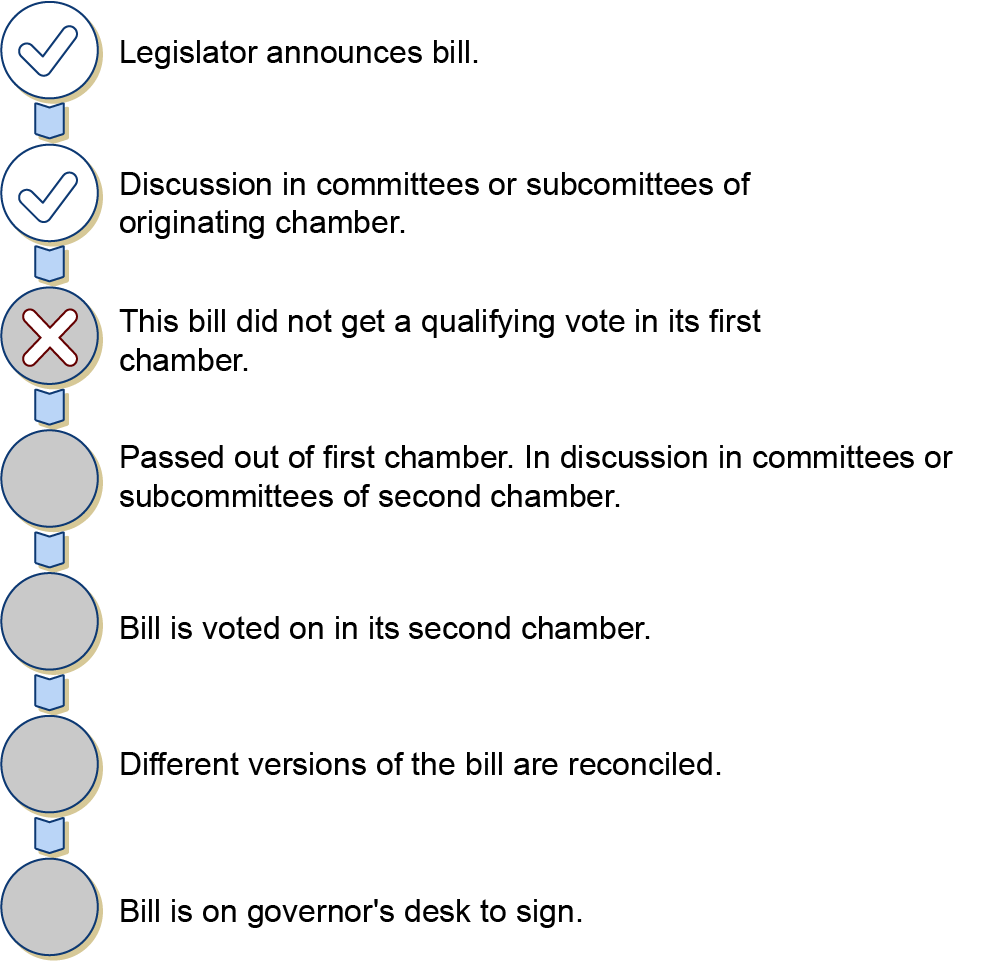 Senate Bill 233
Establishes a state school voucher program that would give $6,000 to parents to cover the cost of private school tuition.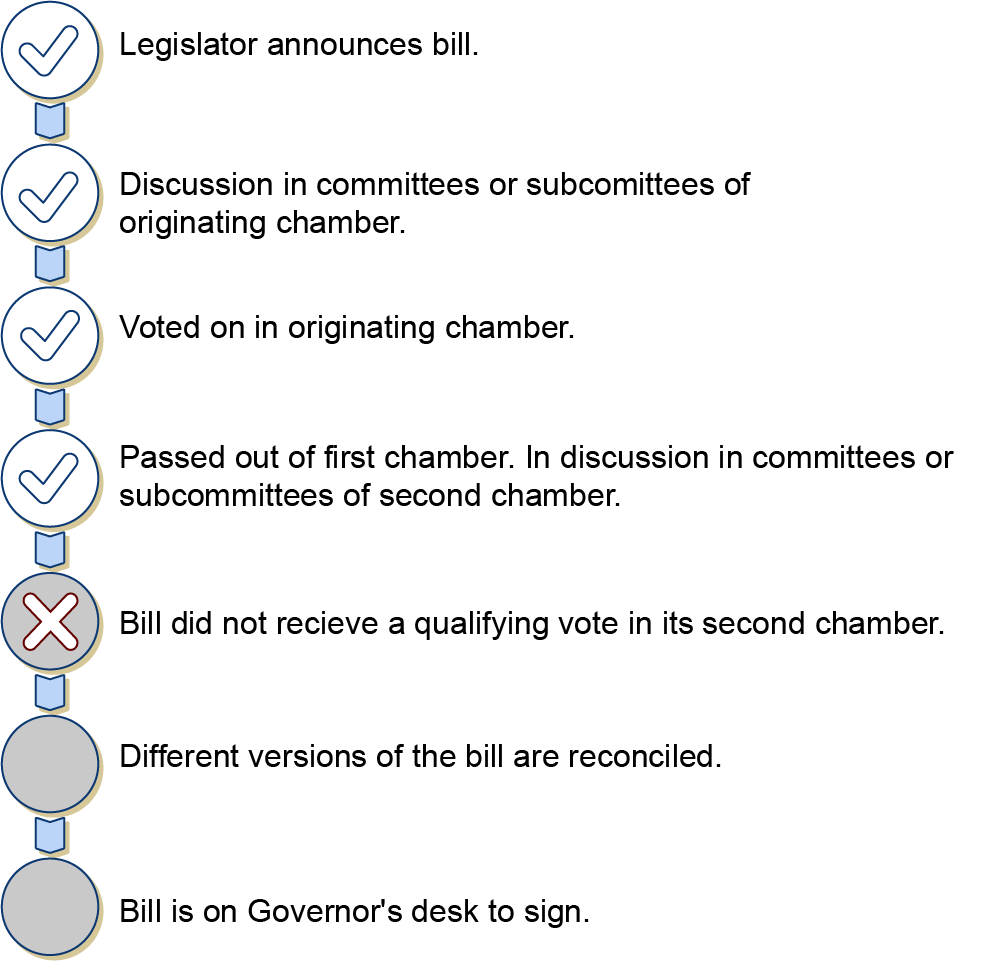 Senate Resolution 140
Legalizes sports betting through a constitutional amendment (pending a statewide vote), with 50 percent of all proceeds raised directed to fund need-based scholarships for higher education.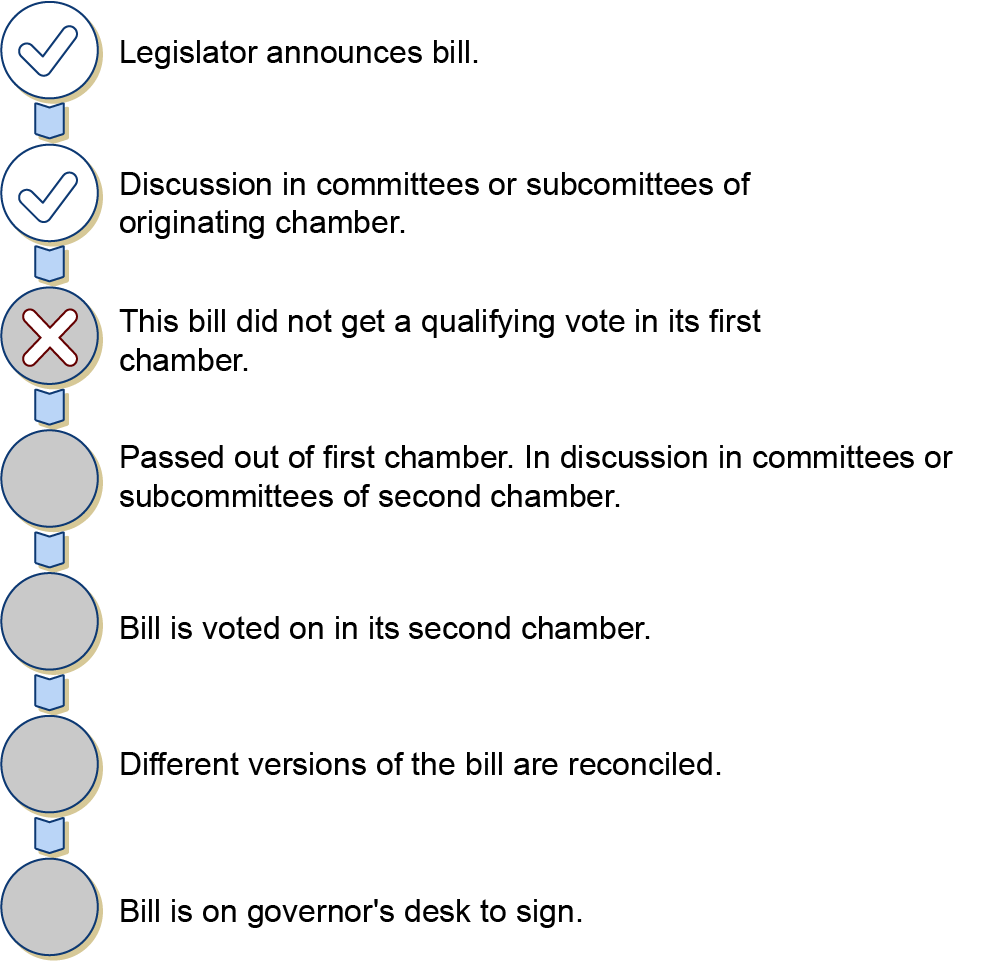 Strengthen Supports for Workers
Lower financial barriers to college success, remove barriers to short-term training opportunities and increase the state minimum wage to meet a livable standard of pay.

House Bill 518
Reestablishes administrative assessment funding to the Department of Labor. Reduces employers' contributions toward UI Trust Fund solvency until 2026.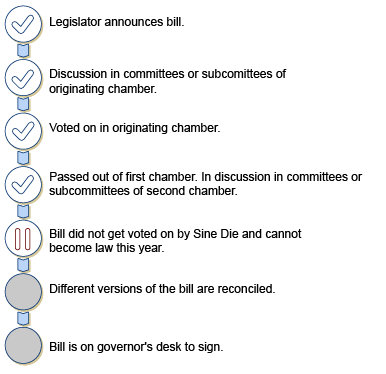 House Bill 556
The "Pregnancy Protection Act" provides a baseline of standards for job applicants and employees for circumstances related to pregnancy, childbirth, etc.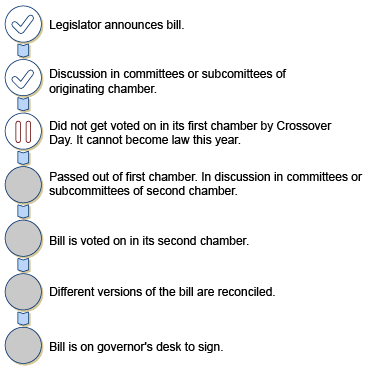 Senate Bill 160
Reestablishes administrative assessment funding to the Department of Labor. Reduces employers' contributions toward UI Trust Fund solvency until 2026.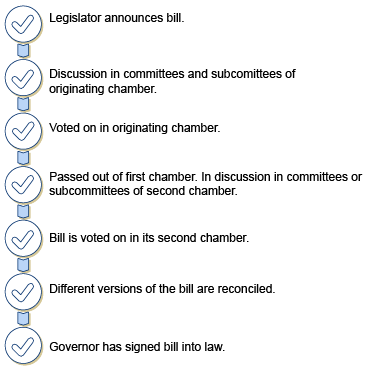 Senate Bill 190
Reestablishes administrative assessment funding to the Department of Labor. Reduces employers' contributions toward UI Trust Fund solvency permanently.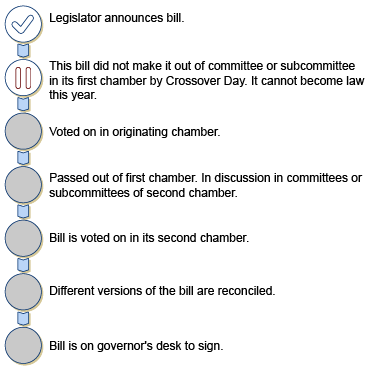 Empower Immigrant Communities
Support tuition equity legislation, expand driver's licenses, expand language access, and ensure state policies are inclusive of the immigrant community.
Create a Fairer Criminal Legal System
Increase safeguards against unpayable fines and fees to protect Georgians experiencing poverty from being punished or criminalized due to lack of economic resources.

House Bill 348
Expands Georgia localities' fines and fees revenue reliance, by giving cities and counties, instead of school jurisdictions, authority to expand their revenue base and apply for speeding cameras in school zones.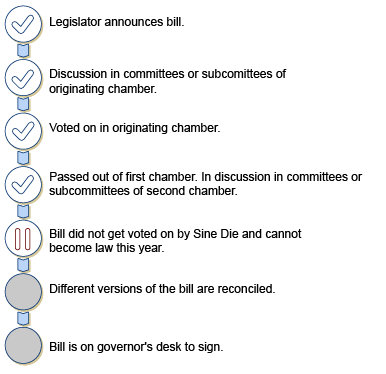 Senate Bill 100
Mandates cash bail to anyone facing criminal charges who failed to appear for a court date in the past 10 years, including for those related to traffic offenses.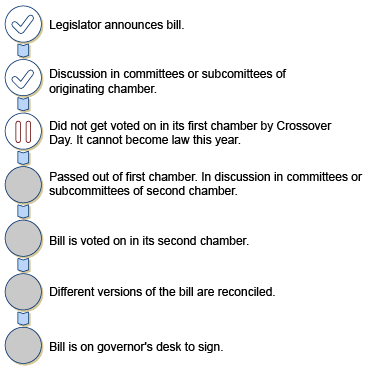 Senate Bill 157
Streamlines and provides consistency across occupational licensing boards, reducing workforce barriers for Georgians with prior criminal legal system entanglement.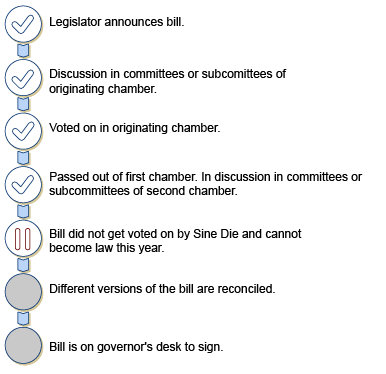 Support GBPI Today
The Georgia Budget & Policy Institute is a 501(c)3 organization. We depend on the support of donors like you. Your contribution makes the work that we do possible.