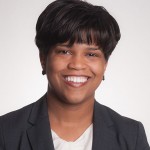 The U.S. House's Agriculture Committee passed a farm bill this week that would cut more than $20 billion from the Supplemental Nutrition Assistance Program (SNAP, formerly the Food Stamp Program) and other nutrition services. The cuts pose a threat to thousands of Georgia families struggling to put food on the table.  
The farm bill, which is renewed every few years, directs funding for most federal farm and nutrition programs, including government support for U.S. farmers who grow our food, agricultural research, and SNAP.  While the farm bill is important to Georgia's farmers, it also plays an essential role in the lives of low-income Georgians because of SNAP and other nutrition programs. 
Under the House version of the farm bill, nearly 2 million low-income people nationwide – largely children — would no longer be able to turn to SNAP.  With thousands of Georgians still struggling to find jobs in the slow recovery from the Great Recession, and SNAP already set for cuts this fall, the drastic additional cuts proposed by the House are unwarranted and unnecessary. 
The House farm bill's harmful impacts go beyond its large SNAP cuts. More than 200,000 children would lose free school meals under the bill and the nutrition education program that teaches families using SNAP how to stretch their benefits to make healthy meals would face a deep cut.
The Senate version of the farm bill is far less harsh.  It cuts a smaller amount — about $4 billion — from the same nutrition programs, and does so in a way that would not take food assistance away from Georgians.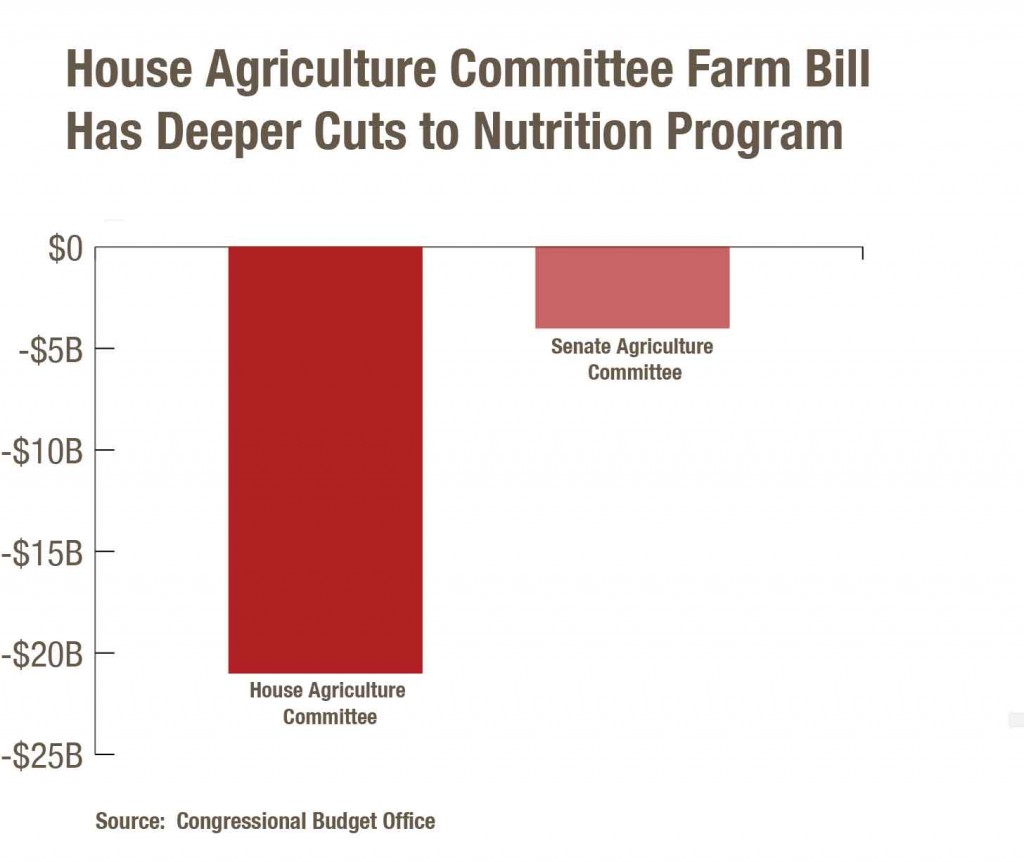 The full Senate is set to vote on its version of the farm bill next week.  The House may not vote on its version until early June. 
Georgia has three congressmen on the House and Senate Agriculture committees, which puts the state in a unique position to influence the bill as it moves forward in each chamber.  Rep. Austin Scott supported the drastic cuts in the House bill, while Rep. David Scott rejected them, during the House Agriculture Committee vote. Sen. Saxby Chambliss voted to approve the Senate version of the farm bill as a member of the Senate Agriculture Committee. 
Drastic cuts to nutrition programs should not be on Congress' agenda.  And with more than 1 in 7 Georgia families participating in SNAP, Georgia's congressional delegation should not support them. SNAP is good for families.  Adults get the nutrition they need to work, while children get the nutrition they need to concentrate and succeed in school. Seniors and people with disabilities get the nutrition they need to stay healthy and contribute to their communities.
The House farm bill's deep cuts to SNAP and other nutrition programs threaten to make thousands of Georgians hungrier, less healthy and less productive, at the very time we need to do everything we can to support strong families that can help rebuild our economy.