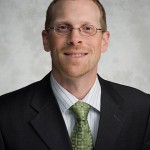 Posted by Timothy Sweeney
Georgia would lose billions of dollars and thousands of children, seniors and modest-income workers could lose access to needed health care under a plan to radically alter Medicaid that was recently passed by the U.S. House. If the House plan developed by Congressman Paul Ryan — to deeply cut federal funding for Medicaid — had been enacted in 2001, it would have cut Georgia's federal Medicaid funds by nearly 40 percent  over 10 years, a new analysis shows.
The state would face a huge dilemma under the Ryan plan: spend more of its own money to make up for the federal cuts; deny health insurance to thousands of people; cover fewer services; dramatically reduce payments to doctors, hospitals and other providers; or some combination of all those options. Either way, Georgia would suffer.
Medicaid is now a state-federal partnership that works to Georgia's advantage. Federal funds will cover nearly 66 percent of Georgia's Medicaid costs in the coming budget year. Georgia's $2.5 billion investment will bring in nearly $5 billion in federal dollars.  Moreover, as health care costs rise or more people require care, such as during the recent recession, the federal share grows to keep pace.
All of that would change under Ryan's plan. The federal government would provide Georgia with a fixed dollar amount – called a block grant — instead of a percentage share of actual costs, and the state would be responsible for the rest.
Over time, the money that Georgia would get from the federal government would fail to keep up with rising health care costs or Georgia's aging population, falling farther and farther behind need with each passing year.  More and more of the costs would be shifted to the state.
Georgia is already very frugal with Medicaid. In 2009, it spent less per patient than all but one other state. Turning Medicaid into a block grant would entrench this low investment and make improving the program more costly. For example, Georgia would have to cover the entire cost of increasing payments to doctors, hospitals, and other providers, as federal funds would no longer match the state's investment.
Georgia is home to nearly 2 million people without health insurance, the fifth-largest total among the states.  Any substantial cuts in federal Medicaid funding would further limit the state's ability to help Georgians who lack private coverage and prompt policymakers to make it even harder for many of Georgia's seniors, children, and people with disabilities to get the care they need.